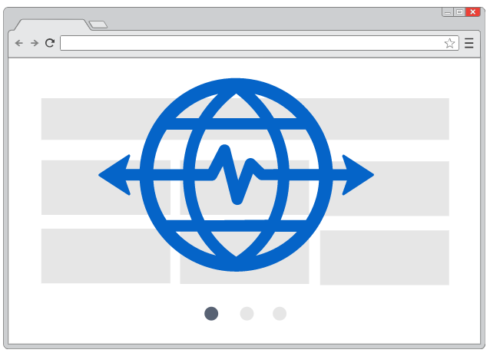 TeamViewer has added a new web monitoring module that lets admins monitor and remotely manage servers, as well as check websites for accessibility and functionality. According to TeamViewer, this will help minimize downtime and missed revenue. 
"With the TeamViewer Web Monitoring module as part of the 'Remote Monitoring and Management' solution, we offer an integrated service that now also enables the monitoring of your own online presence," explained Frank Ziarno, director of product management at TeamViewer.  "Companies of all sizes are dependent on a functioning website, as nowadays it acts like a business card.  Many have also integrated a customer login or web shop.  It was therefore obvious to integrate website monitoring in addition to our functions such as workstation and server monitoring, patch management and virus protection."
HashiCorp Terraform adds Windows Active Directory provider
The new provider allows Windows administrators to automate configuration of Active Directory (AD) and make it easier to manage enterprise systems. 
This provider is an alternative to the UI that Microsoft offers and allows administrators to use the HashiCorp Configuration Language (HCL) to describe group policies, manage configuration in version control, and detect drift from the declared configuration.
Silverthread and D2iQ announce partnership
Together the two companies will provide companies with enhanced visibility into cloud readiness. They will also deliver cost-effective cloud native capabilities. 
Benefits of the partnership include accelerated cloud assessment, unbiased financial data for aligning stakeholders, accurate migration schedules and cost estimates, and the ability to monitor ROI over time. 
"Silverthread is incredibly excited to be partnering with D2iQ," says Sunny Ahn, Co-Founder and vice president of business development at Silverthread. "They share our philosophy in promoting high quality software and leveraging data to migrate apps strategically, not just through lift and shift. We are eager to learn from their cloud expertise and deliver enhanced cloud insights to our clients."
AWS announces high-performance HDD storage for Amazon FSx for Lustre
Amazon FSx for Lustre is a managed service that provides storage for compute workloads. The new HDD storage options reduce storage costs by up to 80%.
There are two new storage options. One provides 12 MB/sec of baseline throughput per TiB of storage. The second provides 40 MB/sec of baseline throughput per TiB of storage. According to Amazon, both enable admins to "burst" to six times those levels.