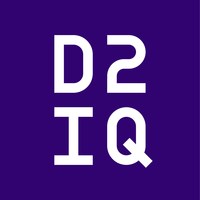 D2iQ has announced the latest version of its Kubernetes platform. D2iQ Kubernetes Platform (DKP) 2.0 includes a move to a CNCF CAPI architecture, air-gapped cluster provisioning, autoscaling, and better GitOps support. 
"DKP 2.0 represents our relentless focus on enabling customers to maximize their digital agility and thrive in fast-changing, highly competitive markets," said Tobi Knaup, CEO and co-founder of D2iQ. "The advancements in 2.0 were built in direct response to the challenges organizations experience in running enterprise-scale Kubernetes. DKP 2.0 automates the once manual-intensive processes required to successfully scale a Kubernetes infrastructure in production, reducing costs and freeing IT resources to focus on more strategic projects."
ServiceMax announces new features in Asset 360 for Salesforce
Asset 360 for Salesforce is a field service management solution that provides better visibility into field assets. The latest version will enable customers to better make use of their asset data, according to the company. 
New features include Asset Timeline and Asset Hierarchy, a templated approach to service contract and maintenance plans, new best practice process flows around supplier warranty repair, and Configure, Price, and Quote in Revenue Cloud. 
"It's been a year since we launched Asset 360 on AppExchange, and we've continued to build on our promise to re-imagine what an equipment centric field service solution is and how best to serve our customers as they evolve their service businesses," said Amit Jain, chief product officer at ServiceMax. "With Asset 360's new features, we've made asset data a profit driver that can be used across the organization by providing users with the service history and analytics they need to make better sales decisions within the configure, price, and quote modules in Revenue Cloud and other leading solutions."
Instaclustr announces managed Apache Cassandra 4.0
Benefits include enhanced database performance, enterprise stability, security improvements, an extensive monitoring framework, cloud flexibility, SLAs, and 24×7 support. 
"Cassandra 4.0 is the most tested, mature, and feature-rich release of Cassandra we've seen – we've already upgraded our own infrastructure to use it," said Ben Slater, chief product officer, Instaclustr. "The Cassandra community put an immense amount of effort into 4.0, and it shows. We're excited to provide Cassandra 4.0 in its 100% open source version to our user base, and deliver these gains in performance, scalability, and security with no changes to our Managed Cassandra pricing."