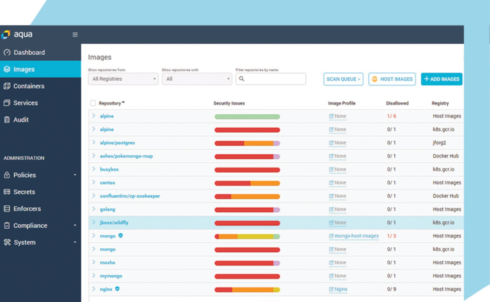 Aqua Security launched a new container runtime security solution for Arm 64-bit environments that enables organizations to protect their high-density workloads on platforms such as AWS Graviton2 instances and more. 
"Our customers will be able to continue and accelerate their cloud native journey with Aqua's support for Arm-based architectures. Through our commitment to supporting the full range of cloud native deployment options, Aqua has collaborated with Arm and AWS to afford our shared customers the freedom of choosing innovative cloud native architectures and propel better efficiencies and scale, while enforcing security policies and adhering to compliance mandates," said Amir Jerbi, the co-founder and CTO of Aqua Security. 
Customers will be able to take advantage of the high density and cost-effectiveness provided by Arm-powered hosts and devices across cloud infrastructure, edge and IoT platforms all while having unified, consistent security across all architectures.
The Aqua Cloud Native Security Platform provides security throughout the whole application lifecycle: from the build phase, through to protecting the infrastructure it's run on, and to runtime protection of workloads in production. 
It can protect different technologies such as VMs to containers, Kubernetes, and serverless functions, across all platforms and clouds. 
Additional details on the new platform are available here.