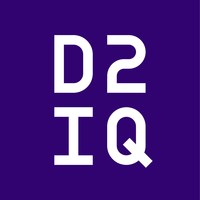 D2iQ Kubernetes Platform (DKP) version 2.6 introduces DKP AI Navigator, an AI assistant designed to help enterprise organizations address the skills gap associated with adopting cloud-native technology.
The new update integrates AI and automation to streamline Kubernetes management and provides robust support for AI workloads, fostering innovation for customers, according to the company in a post. 
"Kubernetes environments are growing faster than ever before and businesses must support larger, more diverse clusters to meet the needs of a growing number of containerized applications," said Deepak Goel, CTO of D2iQ. "Issues that are relatively minor with a single cluster become much more difficult to manage in a multi-cluster, multi-cloud environment. The latest release of DKP further improves our Kubernetes management capabilities while adding features such as DKP AI Navigator, empowering organizations to combat better the most complex challenges related to deploying and managing Kubernetes."
DKP 2.6 features an improved DKP Insights version (currently in technology preview) that empowers customers with self-service troubleshooting capabilities. Another new feature is Cluster Insight Reports, which identifies cluster health and container vulnerabilities. 
Added support for AWS ECR, a managed container registry, enhances security and streamlines the process of deployment for any customers running on AWS.
In addition, as of this releasePodman containers can be run without giving them root access, meaning that even if the container engine or runtime is compromised, the attacker does not gain root privileges on the host.
Other new capabilities include enhanced monitoring and observability of edge systems, support for high availability of DKP core components, and customizable banners.