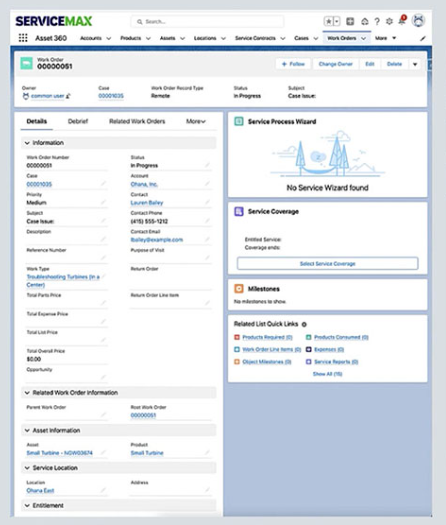 The asset-centric field service management company, ServiceMax, today unveiled the continued core expansion of ServiceMax Core by adding new features that are intended to drive better customer field service management performance, revenue, and margin growth.
According to the company, these updates serve to benefit dispatchers, field technicians, planners, and administrators as well as several other roles associated with expanding revenues, driving customer value, and improving operating margins. 
These product enhancements come as a part of ServiceMax Core 22 R3 and work to address the needs of customers by offering greater synchronization of dispatching schedules as well as heightened collaboration spanning several personas in the asset and service lifecycle that ServiceMax mobile applications, engage, Go, and Zinc are all able to connect. 
"More involvement by different roles is increasingly critical across the field service landscape to ensure services are delivered right the first time, and are done so effectively and efficiently for end-user customers," said Sumair Dutta, VP of product marketing at ServiceMax. "Providing the ability for all stakeholders to access resources, communicate about projects, and glean insights from those projects via one platform means assets are better maintained, manufacturers can plan ahead and better innovate, and end-users have a better overall experience. We're excited to continue delivering new features and services for our customers through the industry's most comprehensive field service management platform."
With this update, dispatchers and technicians are enabled to more strongly collaborate on events and changes that are associated with a work order, exchange content and messages specific to their work order, and share route plans and relevant changes.