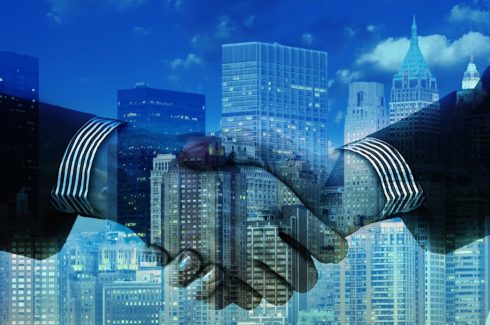 Dynatrace has expanded its collaboration with Microsoft to make its observability platform available through the Azure Marketplace. This will make it easier for Microsoft customers to implement Dynatrace's solution in their Azure and hybrid cloud environments.
According to Dynatrace, this partnership also includes joint go-to-market benefits, like the ability for Azure customers to use committed Azure spend to buy Dynatrace, joint marketing, and providing sales representatives with co-selling incentives. 
"We are pleased that Dynatrace has made their observability platform available in the Azure Marketplace, so customers can easily implement automatic and intelligent observability for their Azure and hybrid-cloud environments," said Casey McGee, vice president of global ISV sales at Microsoft. "The Dynatrace platform enables customers' business transformation by providing real-time information about application performance and security, underlying infrastructure, and user experiences, so they can focus on driving innovation and delivering new value."
ServiceMax releases new app to connect service organizations with end customers
ServiceMax Engage addresses two major problems that service organizations face. It helps provide greater visibility into the service process and addresses the challenge of maintaining complete and accurate asset data. 
Benefits for customers include deeper involvement with the service process, self-service through remote support, and real-time access to asset information. 
According to ServiceNow, this new solution will enable enhanced customer experience, improved asset data accuracy, increased technician productivity, improved contract performance, and increased service revenue. 
"Now more than ever, we want to ensure end customers are active participants in the service lifecycle. ServiceMax Engage enables service organizations to deliver a better customer experience, ensure the asset data needed for effective service execution is precise, and build more resilient service processes with their customers," said Amit Jain, senior vice president of product at ServiceMax. "Service organizations continue to face challenges maintaining accurate data on complex assets. Engage provides end customers greater visibility and involvement in the service process and lays the foundation for leveraging technologies like machine learning and artificial intelligence in the future."
IP Infusion announces updates to help with rollout of 5G mobile and high-capacity optical networks 
OcNOS-SP 4 addresses the growing requirements of these types of networks, such as increased scalability, efficient WAN virtualization, and operational efficiencies. 
Key features include a control plane with extensive network virtualization features, packet-based timing and synchronization, Ethernet Virtual Private Networks support, OpenConfig support, Segment Routing and Path Computational Element Protocol, tunable DWDM transceivers, and MicroPlug SFP+ support. 
"With OcNOS-SP 4, IP Infusion is raising the bar for disaggregation of the mobile network," said Atsushi Ogata, president and CEO of IP Infusion. "OcNOS-SP 4 unleashes network innovation by enabling mobile operators with access to leading edge technology, massive scalability, operational efficiency and lower TCO, without any compromise."