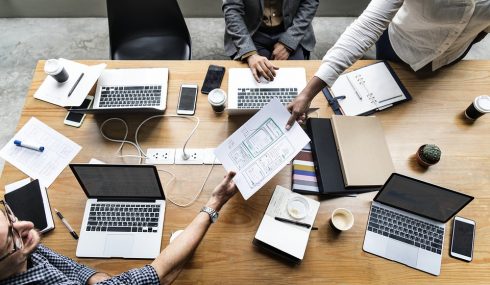 F5 Networks unveiled new solutions at NGINX Conf today meant to improve collaboration among DevOps, NetOps, and SecOps teams.
According to F5 Networks, new architectures — like microservices — are crucial in supporting digital transformation efforts, but add complexity due to tool sprawl. F5 hopes to bridge the growing gap between DevOps and more traditional groups like NetOps and SecOps.
After acquiring NGINX in May, F5 has integrated NGINX's resources into its pipeline to accelerate development efforts. 
"Companies are at a digital tipping point," said Gus Robertson, SVP and GM of NGINX at F5. "They must modernize their apps and infrastructure in order to offer experiences as compelling as today's most popular consumer apps—but often with far fewer means. We believe NGINX, with the resources of F5, can accelerate customers' modernization efforts, and we're excited to debut NGINX solutions at our annual user event, NGINX Conf."
At the conference, NGINX is showcasing HTTP/3 capabilities being added to NGINX Open Source, and enhanced proxying and network capabilities in NGINX Unit. 
It is also releasing new product versions in the NGINX Application Platform. Key updates include improved security and observability in NGINX Plus, a new developer portal in the NGINX Controller API Management Module, improved analytics and configuration management in the NGINX Controller Load Balancing Module, and custom resource definitions in NGINX Kubernetes Ingress Controller.
NGINX also worked with Arm and NS1 on new ecosystem innovations. 
"This year's theme is 'level up,' because customers tell us they need to invest in new tools and skills to compete in an increasingly digital world," Robertson said. "We'll demonstrate how to level up tools with new app delivery, app server, and API management solutions, and then we'll cap it off with a bold vision for fundamentally changing how teams deliver apps—from code to customer."