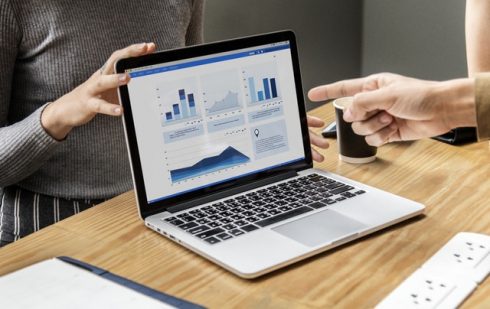 Digital transformation is the buzzword that every CIO and most top-level managers are so concerned about. So, for all the hype around it, what is digital transformation, and is it really happening?
Yes, it's happening. With time, DX has become the driving force of businesses. Over the last few decades, the organizations that have disrupted industries—think Uber or Netflix—have aced their DX, ultimately creating a value migration in their respective industries.
That said, IT and IT service management teams have to be the forerunners in enabling digital transformation in organizations. It's an IT team's role to leverage existing technology to fuel DX. So here are five ITSM trends and topics that we think will enable IT teams to improve their DX efforts in 2019:
1. AI-enabled "self-driving" is the way to go
From being able to park themselves with minimal human intervention a decade ago, to being able to predict accidents and avoid them on road, self-driving cars have provided the aspirations of an efficient and risk-free transport for humans, thanks to AI technologies like machine learning and computer vision.
But cars aren't the only thing that can benefit from AI. AI-enabled autonomous automations will make service desk management a lot easier in 2019. Autonomous automations are any dynamic automation that can learn from historic data and course-correct with real-time data. This is in opposition to current variants of static automations, which need human support at every stage. Autonomous automations include things like the automatic categorization, prioritization, and assignment of tickets. Sooner or later these autonomous automations will perform transactions for end users like creating tickets and approving requests.
2. L1 is not for humans
Earlier this year, Gartner predicted that "25 percent of customer service operations will use virtual customer assistants or chatbots by 2020." We think the same trend applies to IT service desks as well. Though chatbots have existed in our service desks for quite some time now, their role in request management has been minimal.
With NLP technologies making rapid developments, as showcased by Google at Google IO 2018, virtual service desk assistants could soon replace humans as the first point of contact in service desks. Moreover, they'll be able to perform routine ticket management activities, relieving service desk teams of many tedious L1 tasks. For example, a user might report a lost or damaged phone as an incident to a virtual service assistant and place a service request for a new phone in the same chat.
3. ITSM is the Uber for "X" era
Uber disrupted the cab industry by leveraging technology to conveniently connect cab drivers and end users. Other applications have popped up in the wake of Uber, offering a similar set of on-demand services for other industries, such as Postmates for courier services and Homejoy for house cleaning. Apps like these offer service discovery, automated matching with the desired service, communication between parties, service booking, and financial transactions—many of the same services offered by service desks.
However, more employees than ever are tech savvy, especially those coming from GenZ, which means businesses need to provide more than just the basic technological services like email, WiFi, device provisioning, etc. Instead of limiting employees to these basic services, IT teams need to be equipped to support newer, more tech-savvy employees who'd like to explore the benefits technology has to offer. When IT departments aren't equipped to fulfill the growing technological needs of their employees, they run the risk of seeing more shadow IT activity from tech-savvy users who may have other ideas on solving work-related challenges.
2019 will see service desks taking the role of "Uber for technology" within businesses. Over time, service catalogs in service desk tools will become the technology marketplace of businesses. This marketplace could enable on-demand use of any services offered by IT-approved applications. Adopting this on-demand model in 2019 will help service desks transition into the gateway of technology for businesses.
4. Privacy, security, and more regulations
Service desks today contain a surprising amount of personally identifiable information (PII)—often more than we realize. These include the login IDs of end users, IP addresses, and MAC addresses of the devices that they use. Though laws like the GDPR only protect citizens of the European Union, the future might bring in more regulations that protects citizens from across the globe.
If they haven't already, service desk teams should use 2019 to facilitate a culture of privacy within their businesses to ensure the DX journey transpires with minimal risks of data leaks or theft. This effort will also be complemented by ITSM vendors who can:
Mark end user data fields as PII
Encrypt data fields
Anonymize end-user dat
4. Frameworks are getting updated
The last major ITIL update is nearly a decade old, so many have questioned the relevance of the old ITIL standards in the current IT landscape. In the intervening years technologies like cloud computing, mobility, big data, and the Internet of Things have brought in irreversible changes in how businesses operate, which has also impacted IT service management. In order to adapt to this evolving technological landscape, a business needs to be lean and Agile.
As various analysts predict, ITIL 4 might see the integration of ITSM processes that utilize DevOps, Agile, and Lean philosophies. New frameworks like VeriSM also claim to take a business-oriented approach towards ITSM. Such new additions and updates to existing frameworks lay more emphasis on IT being relevant in businesses to ace the DX journey. Hopefully, 2019 will see dynamic process enhancements focused on business outcomes guided by these updated frameworks.