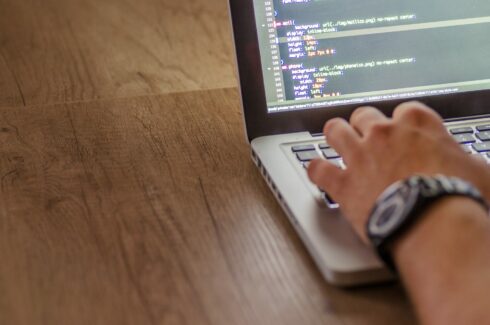 Historically, when an employee needed something from IT – say they can't get in through their VPN service – they would either submit a ticket or pick up the phone, talk to an agent. On the other end, the agent would process the ticket, write down details about the issue, look up knowledge to see if there was a known resolution and, if not, pass the ticket to the appropriate team, letting the employee know that they should get a response in 48-72 hours.
Meanwhile on the IT Operations side of the house – using a faulty VPN as the example here — as soon as the VPN service has an outage, the IT Operations team gets a flood of events from several IT monitoring tools. At that point, the IT Operations team has to dig through all the noise to find the critical few actionable issues and identify the impacted service.  Oftentimes this also requires war rooms to be established to bring the different infrastructure teams together to solve the problem because when teams and the tools are organized in disconnected silos, a lot of finger-pointing can go on until they work through manual processes to get to the root cause of the problem, which can take hours and, in the worst-case scenario, days. 
As companies become digital businesses, employees' dependence on IT's products and services is exploding. And ticket phone (or email) tag prevents people from getting work done and frankly is just a crappy experience.   On the operations side, the explosion of IT incidents in today's hybrid digital world is one that humans alone can no longer scale.
The "why?" is simple: IT tools have been siloed, preventing agents and IT Operations teams from having the right information at the right time right at their fingertips. Their ability to collaborate with peer organizations has been through email, notepads, and spreadsheets. This issue is compounded by the exploding number of services and the reliance of the business on technology to get work done.
The good news is that the solution exists. By bringing together your service desk and operations teams into one native solution, you can break the reactive IT cycle and leverage technology to move into a proactive self-service environment and fix issues before they impact users or the business.  
We call this solution "Service Operations." In this article, I'll take you through what Service Operations is, why it should matter to your company, and how organizations can implement it. 
What is Service Operations?
Service Operations is the way of working for businesses to run their digital products and services.  It connects employees and customers directly with answers to anything related to the digital products and services they are using.
It does so by bringing together the three critical layers of technology that enable IT and employees:
A true understanding of an enterprise's digital landscape (in other words, the System of Record), including the health of all the products and services that are provided
An intelligent workflow engine that routes work smartly and proactively
A unified experience layer that streamlines work and enables easy collaboration
This means that a service desk agent has all the information they need to help their customer — including who to collaborate with, detailed information and diagnostics about all digital products and services, and the machine learning and knowledge that help them get the job done faster.
And the Site Reliability Engineering (SRE) or Ops team, similarly, will see all the information about digital products and services, including their health, potential future problems and playbooks to troubleshoot and remediate problems quickly.
Most importantly, an employee or customer now has a direct link to the specific service or issue they are reaching out about so problems can be addressed quickly.
Why Service Operations matters
Siloed technology operations have implications for both IT teams and the people they serve.
When a service desk agent or an IT operations team needs to use manual steps, tribal knowledge, notepads, and swivel chairs to help, their customer's frustration grows quickly. And if that agent or ops team member is blind to what is happening with digital products and services, it can take hours to resolve, impacting the experience for both employees and customers.
How to get started with Service Operations 
For successful companies we have seen three consistent steps that enable Service Operations: modernization, automation, and optimization. 
The first, and for many organizations, the hardest, step is modernization. Here, the goal is to consolidate the technology that enables agents working the Service Desk – IT Service Management (ITSM) — and the technology that enables IT Ops and SRE teams working in the Command Center – IT Operations Management (ITOM) — onto a single platform. This enables visibility of all digital products and services, allowing teams to better serve customers and quickly resolve incidents. For most companies that means moving away from multiple siloed products and manual data entry.
The second step is automation. Here, organizations leverage artificial intelligence (AI) and machine learning to predict, resolve, and automate incident response and resolution, resulting in higher productivity and more reliable experiences. Examples we've seen with customers include using AI to proactively sort through system events or logs to automatically detect, identify and remediate the potential causes of service disruptions. Another common use case for customers at this stage of the journey is to create chatbot experiences that help employees self-solve problems without needing to talk to anyone. 
And the final step is optimization, the need for continual improvement across people, processes, and technology. This means looking at how the work is getting routed and optimizing away any bottlenecks in the process as well as enabling your workforce with the right skills, learning and people on call at the right time to answer the question the first time.
One company that has implemented this approach to great effect is Finastra, one of the world's largest fintech companies. Formed in 2017 through the merger of two large fintech businesses, Finastra was faced with multiple legacy technologies and processes that required consolidating. And while Finastra was successful in consolidating some of these systems, the business was still tasked with quantifying every element in its IT estate as well as understanding the exact business activities they supported. 
To address this, Finastra deployed a single platform for IT Operations and IT Service Management. As a result, Finastra was able to gain visibility into the entirety of its processes and services and use the information gained to monitor usage and run their business more effectively. Additionally, with the information centralized, Finastra was able to quickly identify the root cause of IT issues that arose and reduce time to resolution. By embracing Service Operations, Finastra streamlined their internal systems and processes as well as created a better service experience for their employees and customers. 
Looking ahead with Service Operations 
As digital business becomes the way forward for the modern enterprise, the necessity to have the right foundation for all digital products and services is the only way companies will survive and thrive in this rapidly expanding world. This enables employees to focus on the stuff that matters.
By anchoring on a Service Operations journey, IT teams will create the best foundation for their business for decades to come. In doing so, IT becomes a strategic enabler for the business and one of the key purveyors of amazing experiences that'll keep employees and customers committed to the company.