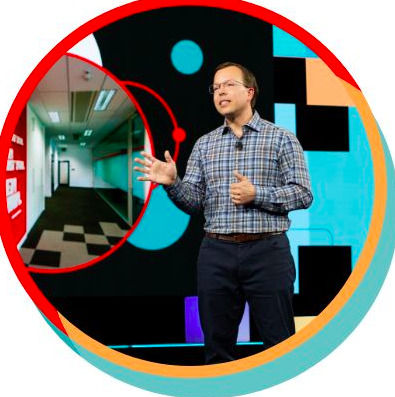 The Red Hat Summit is happening this week in Boston, MA. During the event, Red Hat is making a number of announcements related to its product suite. 
Here are the highlights:
Ansible Lightspeed
This is a generative AI service for adding automation to Ansible. It uses domain-specific AI, meaning that it has a core understanding of the application and can provide high-quality recommendations. 
Lightspeed is part of Red Hat's Project Wisdom, which is a collaboration with IBM Research to add AI capabilities to Ansible. It integrates with Watson Code Assistant, which enables access to IBM Foundation Models. 
Red Hat expects Ansible Lightspeed to be ready for Open Beta in June. 
Event-Driven Ansible
This new offering, which is now available in Ansible Automation Platform 2.4, seamlessly connects Ansible automation with infrastructure and observability tools. 
Third-party tools can send events to Ansible, and Ansible will automatically determine next steps and act accordingly. IT teams can define rules in advance to kick off automated responses to things like an unresponsive system process or unauthorized request. If one of the conditions is met, Ansible Playbooks executes an action. 
Red Hat has partnered with a number of third-party tools, such as Cisco ThousandEyes, CyberArk, Dynatrace, F5, IBM Instana, IBM Turbonomic, Palo Alto Networks, and Zabbix
Red Hat Insights
New capabilities are being added to the service to help reduce the complexity of working with Red Hat Enterprise Linux. According to the company, these new additions are part of an initiative to make Linux more accessible, manageable, and maintainable. 
The detection capability has been improved, enabling IT teams to fix critical bugs more quickly, without needing to go through Red Hat Satellite Server. In addition, IT teams can use patch templates on groups of servers. These improvements allow administrators to fix problems without needing to interact with a command line or have deep knowledge of Linux systems.
Another way Red Hat is lowering the skills barrier is with the image builder service, which allows administrators to build standardized images that meet their organization's security and compliance needs. 
"The demands of managing Linux across the hybrid cloud are stretching the ability of resource-
constrained IT departments to keep pace," Gunnar Hellekson, vice president and general manager, Red Hat Enterprise Linux, Red Hat. "CIOs need to be able to extend existing skillsets and lower the skill barriers for overseeing Linux estates, which is exactly what the management
capabilities of Red Hat Insights are designed to do. From a single web console, systems
administrators of all skill levels can detect, analyze and patch potential issues and push
standardized operating systems to whatever footprint operations require, simplifying the
complexities of Linux management without limiting the ability to innovate."
Advanced Cluster Security Cloud Service
This new service is a fully-managed Kubernetes security offering that can be used in public and private clouds, on both OpenShift and other non-Red Hat Kubernetes services. This means it could be used with Amazon EKS, Google GKE, and Microsoft AKS. 
The goal of this offering is to reduce the learning curve for adopting Kubernetes securely. With this managed offering, customers get the benefits of Kubernetes while also meeting security and compliance requirements. 
This new service was initially developed by StackRox, which was acquired by Red Hat. It is currently available through Amazon Marketplace.