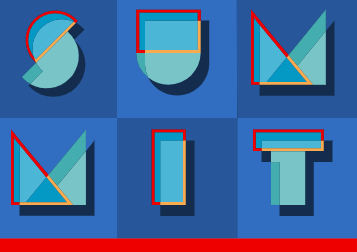 Red Hat Summit 2022 began today and will continue through tomorrow. The two day, open-source event features expert speakers discussing the latest news and announcements within the community. The summit can be attended in person, virtually, and on demand and brings attendees technical presentations on the topics most relevant to their careers. 
Here are some highlights from the event:
Security levels from the software supply chain to the edge 
Red Hat announced new security innovations and capabilities across its portfolio of open hybrid cloud technologies. These new enhancements are intended to help organizations minimize complexity while also working to improve security posture and enable DevOps.
According to the company, these new security protocols will serve to mitigate risks as well as meet compliance requirements across IT environments as they grow increasingly complex. 
With this, Red Hat continues to advance security across hybrid cloud environments, extending from on-premises to multi-cloud, and to the edge. 
Red Hat Enterprise Linux 9
Red Hat has announced this operating system update in order to drive more consistent innovation across the open hybrid cloud, extending from bare metal servers to cloud providers and the edge of enterprise networks. 
Red Hat Enterprise Linux 9 is intended to support enterprise transformation and work with evolving market forces and customer demands in an automated and distributed IT atmosphere. It is set to be generally available in the coming weeks. 
"From vast public clouds and tiny edge devices to simple containerized applications and complex artificial intelligence workloads, modern IT starts with Linux. As the world's leading enterprise Linux platform, Red Hat Enterprise Linux 9 extends wherever needed across the open hybrid cloud and beyond, pairing the trusted backbone of enterprise Linux with the innovative catalysts of open source communities. Linux is positioned at the epicenter of rapid technological evolution and that Linux is Red Hat Enterprise Linux," said Matthew Hicks, executive vice president of products and technologies at Red Hat.
Managed Ansible Automation for Microsoft Azure 
According to Red Hat, this platform pairs hybrid cloud automation with the convenience and support of a managed offering. With the backing of both Red Hat and Microsoft, Red Hat Ansible Automation Platform on Azure allows IT organizations to automate and scale in the cloud.
This also brings users the flexibility to deliver any application, anywhere, without the additional overhead or complexity. Users can also take advantage of out-of-the-box automation content that includes existing automation processes that are unique to Azure.
Additionally, users can migrate applications and resources as they transition to the cloud. This works to accelerate the adoption as well as the value of automation. 
New advancements added to Red Hat's Cloud Services portfolio
These new advances are intended to deliver customers a fully-managed and streamlined user experience as organizations build, deploy, manage, and scale cloud-native applications across hybrid environments. 
These new services include:
With this, Red Hat has also announced advancements coming to its existing Cloud Service Offerings, such as Red Hat OpenShift Data Science, Red Hat OpenShift Streams for Apache Kafka, and Red Hat OpenShift API Management. 
New Cross-Portfolio Edge Capabilities 
These new capabilities are geared at accelerating enterprise adoption of edge compute architectures through the Red Hat Edge Initiative. 
The goal of the new cross-portfolio edge features is to help users and partners better adapt to edge computing by controlling complexity, speeding deployments, enhancing security capabilities, and increasing confidence in consistently managing systems from the data center to the edge. 
Additional edge capabilities that were announced today to Red Hat OpenShift services include the management of OpenShift edge topologies by Red Hat Advanced Cluster Management and support for single-node OpenShift with OpenShift Data Foundation 4.10. 
To learn more and register to attend Red Hat Summit 2022, click here.