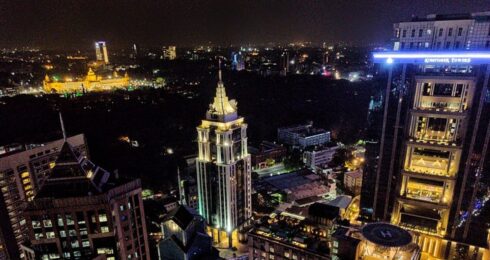 NVIDIA has announced a partnership with the Indian corporations Tata Group and Reliance Industries to build an AI supercomputer in India using NVIDIA GH200 Grace Hopper Superchips.
According to NVIDIA, this supercomputer will bring access to advanced AI capabilities to thousands of organizations across India. 
NVIDIA explained that GH200 "marks a fundamental shift in computing architecture that provides exceptional performance and massive memory bandwidth."
Tata Communications will also work with NVIDIA to set up the critical infrastructure that is needed in order to facilitate use of AI there. The company's network will enable high speed data transfer.
Additionally Tata Communication will upskill its workforce of 600,000 employees to enable them to take advantage of the benefits of AI.
"The global generative AI race is in full steam," said Jensen Huang, founder and CEO of NVIDIA. "Data centers worldwide are shifting to GPU computing to build energy-efficient infrastructure to support the exponential demand for generative AI."
N. Chandrasekaran, chairman of Tata Sons, the parent company of Tata Group, added: "The advancements in AI have made focus on AI a central priority in governments, industries and society at large. The impact of AI and machine learning is going to be profound across industries and every aspect of our lives. This is a key transformational trend of the decade and every company must prepare to make this AI transition. Our partnership with NVIDIA will democratize access to AI infrastructure, accelerate build-out of AI solutions and enable upgradation of AI talent at scale. Tata Group's presence across sectors coupled with NVIDIA's deep capabilities offers numerous opportunities for collaboration to advance India's AI ambition."