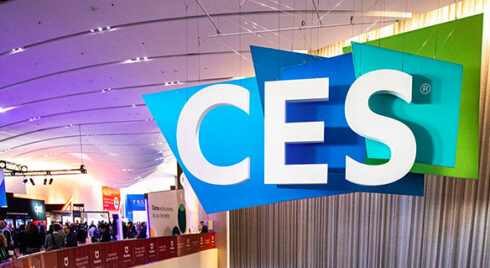 The annual Consumer Electronic Show (CES) officially kicks off today and will run through Sunday, January 8th. 
CES is a major event where the largest technology manufacturers come together to show off their latest innovations. 
Already a number of companies have been previewing their latest offerings that they will be showcasing at the event. 
Here are some of the early highlights from the event: 
NVIDIA unveils new GPUs in GeForce RTX 40 series
These new GPUs are up to three times more power efficient than their predecessors, making use of the new Ada architecture, NVIDIA DLSS 3, and new Max-Q technologies. 
"With the Ada architecture, we set out to transform the performance and power efficiency of gaming and creator laptops," said Jeff Fisher, senior vice president of the GeForce business at NVIDIA. "The new RTX 40 Series delivers enthusiast-class performance in laptops as slim as 14 inches, a new milestone."
The new GPUs will be available from February 8 through a variety of manufacturers, including Acer, Alienware, ASUS, Dell, HP, Lenovo, and MSI. 
Lenovo adds new laptops focused on sustainability
In late December Lenovo announced the laptops it will be showcasing at CES. The new ThinkPad X1 Carbon Gen 11, ThinkPad X1 Yoga Gen 8, and ThinkPad X1 Nano Gen 3 will feature recycled materials in select components. For example, the Carbon Gen 11 includes 55% recycled aluminum on its bottom cover and 90% recycled magnesium in the palm rest. All retail packaging is composed of 100% bamboo and sugarcane fiber. 
In addition, the Lenovo Commercial Vantage software can help guide users in what settings to use to reduce power consumption and extend component lifespan. For example, users can change OLED settings, set charge thresholds for the battery, and turn off the keyboard backlight to reduce energy consumption. 
The company also announced updates to Lenovo View, which is a suite of camera-based features. New features include alerting when an unauthorized user's face is detected viewing the laptop screen, posture warning and eye wellness alerts, and collaboration features like auto-framing, background concealment, and virtual presenter. 
Intel announces next generation of mobile processors
The 13th Gen Intel Core processors bring "superior performance and experiences" to mobile platforms. At CES the company announced 32 processors that are part of the 13th Gen Intel Core portfolio. 
New features of processors in this family include up to 5.6 gigahertz turbo frequency; up to 24 cores, 32 threats, and enhanced Intel Thread Director; full memory support of up to 128 gigabytes; Intel Killer Wi-Fi 6E; faster Bluetooth connectivity with lower power consumption, Thunderbolt 4 support; improved integrated graphics; and overclocking capabilities. 
"The 13th Gen Intel Core mobile processor family delivers unrivaled, scalable performance for leadership platforms across all laptop segments," said Michelle Johnston Holthaus, executive vice president and general manager of the Client Computing Group at Intel. "With our industry-leading technologies and unmatched global partner ecosystem, people can expect a high-caliber mobile experience in new and unique form factors – so they can game or create from anywhere."
HP Dragonfly Pro portfolio additions
Statista predicts that by 2027, freelancers will make up over half of the U.S. workforce. To support freelancers, HP is unveiling its new Dragonfly Pro portfolio to provide elevated hybrid experiences. 
The Dragonfly Pro Chromebook offers a 14-inch footprint, an 8 MP front-facing webcam, and a bright touchscreen display so that content can look good even if you are outside. 
The HP Dragonfly Pro laptop utilizes an adaptive platform management framework to enhance productivity. There are four hotkeys, one for accessing common settings, one for adjusting camera settings, one for accessing 24/7 support, and one that can be customized to optimize workflow.