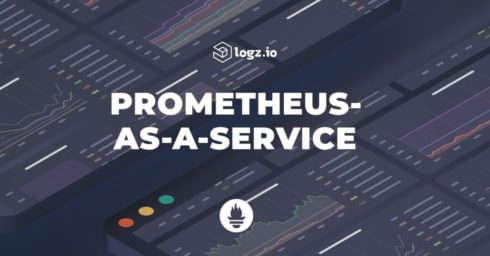 Logz.io has announced an early access program for its Prometheus-as-a-Service offering. This new offering will allow customers to take advantage of the benefits of Prometheus, without the downsides, such as storing metrics over long periods of time, the company explained. 
According to Logz.io, current Prometheus users can quickly switch over to its managed version with only three lines of code. Once set up, metrics will be routed to the managed service to be stored for 18 months. 
Users of Prometheus-as-a-Service will be able to use Prometheus's autodiscovery and scraping capabilities for pulling metrics without having to store those metrics themselves. 
Then, once the metrics are in Logz.io, users can see data using grafana visualizations and dashboards, set alerts, and use other data analysis capabilities. 
"Data correlation is only something you can do when all of your logs, metrics, and traces are in the same place," Asaf Yigal, co-founder and vice president of product at Logz.io, wrote in a post. 
According to Logz.io, using Prometheus is ideal for those just starting to monitor their environment, but once they need to start collecting logs and traces too, Prometheus isn't as well suited. "When Dev and Ops teams are starting to monitor their environment, Prometheus is really a no-brainer. It's architecture is simple, it easily integrates with cloud-native technologies, and plays nicely with grafana — the best-in-class open source metrics visualizations tool. It maintains hundreds of integrations with other tools. And finally, Prometheus connects users with one of the largest open source communities there is," Yigal wrote.