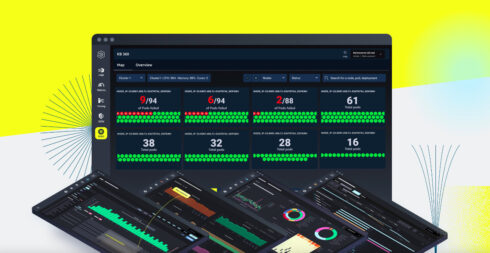 Logz.io revealed its Open 360 Platform at AWS re:Invent 2022 to deliver to help observability teams focus on, and pay for, only the most critical data. Users will gain centralized, cross-stack Kubernetes observability to an expanded data collection agent.
Open 360 includes Logz.io Kubernetes 360 to deliver unified observability for Kubernetes environments, Logz.io Telemetry Collector to extend Logz.io agent-based data collection, and Logz.io Data Optimization Hub to provide a centralized dashboard interface to inventory all incoming observability data. 
Also included are Logz.io LogMetrics Index to speed conversions of log data and Logz.io Trace Sampling Wizard to simplify the configuration of the OpenTelemetry Collector. 
"Observability is an absolute essential, but today's model is broken," said Tomer Levy, CEO and co-founder of Logz.io. "Organizations need an open platform that addresses the explosion of noisy, low-value data, while aligning with the maturity of their existing teams by enabling them to benefit from the unmatched innovation and flexibility of open source. The days of 'let's process and pay for every ounce of data', and proprietary vendor lock-in, are over."