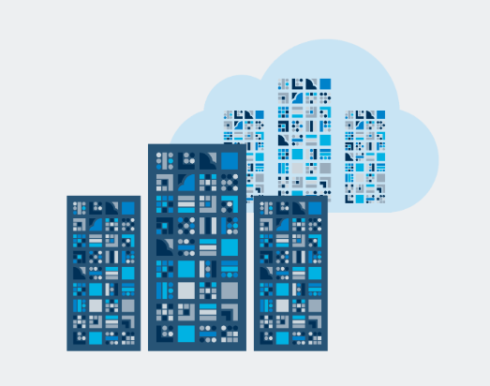 WANdisco has announced the release of its LiveData Migrator, which is a tool for migrating HDFS data to the cloud. According to the company, there aren't any application, cluster, or node configuration changes that need to be made to move data using this tool. 
In addition, data is 100% available while it's being moved, and systems don't need to be taken offline to move data. Key features of LiveData Migrator include Hadoop and object storage, petabyte scale, guaranteed consistency, rapid availability, selective migration, interfaces and API, and a browser-based UI. 
Seagate launches new Exos 18TB hard drive
The next Exos hard drive is designed for hyperscale data centers. It provides high performance and mass capacity to provide a way to efficiently and cost-effectively manage data. 
Seagate also launched a new Exos Application Platform (AP) 2U12 and a new controller for AP 4U100 systems.
"Seagate's Exos X18 hard drives and upgraded Exos AP controllers enable enterprises to effectively tackle challenges associated with the exponential rise in data volumes by increasing system capacity and reducing deployment complexity," said Ken Claffey, vice president and general manager of enterprise data solutions at Seagate Technology. "With the ever-increasing demand from enterprise data centers for greater storage capacity and efficiency, Seagate offers the industry's leading density and configurability with ease of deployment for data lakes and private storage clouds."
JupiterOne raises $19 million in Series A funding
JupiterOne is a security company that helps automate asset discovery, visibility, and compliance. It aims to help significantly reduce the time and effort needed to collect and analyze assets, demonstrate compliance, remediate security gaps, and improve overall security posture. 
This funding round was led by Bain Capital Ventures, with participation from Rain Capital, LifeOmic, and individual investors. 
"Security is a basic right for every organization, but cost and complexity are major barriers," said Erkang Zheng, founder and CEO of JupiterOne. "We built JupiterOne because we saw a gap in how organizations manage the security and compliance of their cyber assets day to day. Compliance should be a natural outcome of doing security correctly, and that starts with understanding what resources you have, how they are configured, who owns them, and how they are connected to each other."