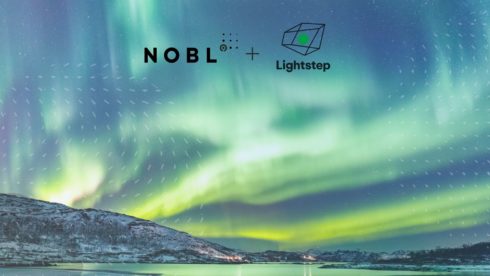 Tracing company Lightstep and SLO platform Nobl9 have announced a new partnership. By leveraging Lightstep's tracing capabilities with Nobl9's SLO capabilities, organizations will be able to establish SLOs from performance data captured by Lightstep.  
The integration will be made available as a private beta in the Nobl9 platform.
"Engineers in charge of delivering reliable software crave management systems that are elegant, flexible and save them time," said Ben Sigelman, CEO and cofounder at Lightstep. "Engineers don't want another maintenance headache, and they don't want another framework or vendor that makes them bend over backwards. Lightstep and Nobl9 see the world the same way, and by integrating our systems, we're giving our customers access to another, powerful value proposition for distributed tracing."
Qualys updates its container security solution
The company has added new runtime defense capabilities and automated enforcement to the platform. New features include the ability to perform policy-driven monitoring, create granular custom behavioral policies, and instrument container images in the CI/CD pipeline. 
These new capabilities will address use cases like critical file-access monitoring and blocking, network micro-segmentation, vulnerability and exploit mitigation, and virtual patching. 
WANdisco launches LiveData Partner Network
The new program will help partners, system integrators, ISVs, resellers, and others leverage resources to help customers migrate on-premises HDFS data to the cloud. 
The Partner Network features a three-tier achievement level system, online training, marketing benefits, and business planning assistance. 
"WANdisco is dedicated to assisting customers through its partners in mitigating the business risk of large scale cloud migrations and ensuring data consistency across their hybrid environments," said WANdisco Chairman and CEO David Richards. "This new program will make it easy for partners to tap into significant new resources and revenue streams, and greatly reduce time to value for customers in accessing cloud economics and fully realizing the value of machine learning on top of large data sets in the cloud."