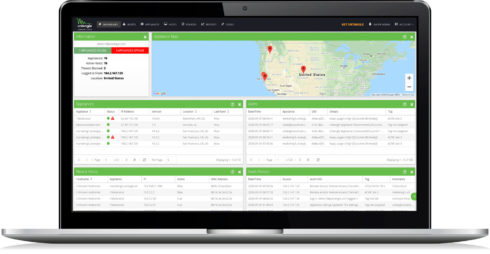 Network security company Untangle has announced that it extended its partnership with security company Bitdefender. The extended partnership will focus on endpoint monitoring and management. 
Customers will now be able to manage endpoints that are protected with Bitdefender Cloud Security for MSP within the Untangle Command Center.  
"At Untangle, we are laser focused on building the best possible network security and connectivity solutions for SMBs. We're committed to providing a full network security orchestration platform to give complete visibility and protection across the whole distributed network and connected devices," said Heather Paunet, vice president of product management at Untangle. "We are excited to expand our current partnership with Bitdefender to help better protect customers from cyber attacks and help network administrators streamline their monitoring and management tasks."
EnGenius announces new Wi-Fi 6 outdoor wireless access point
Engenius ECW260 Cloud Managed Wi-Fi 6 Outdoor Dual-Band Wireless AP uses Wi-Fi 6 technology to support growing demands of densely populated outdoor environments, such as airports, smart cities, campuses, parks, and massive industrial sites. Devices using the access points should be able to reach speeds of up to 1.8 Gbps. 
The new AP also offers easy cloud management, rugged weatherproofing, security controls, powerful coverage, and competitive pricing.
Xilinx joins the Open RAN Policy Coalition
As part of the Coalition, Xilinx will support the development and deployment of Open RAN 5G technologies. It will collaborate with other members and stakeholders to ensure that 5G networks are "openly developed, interoperable, and adaptable."
"The Open RAN 5G infrastructure rollout represents a significant opportunity as Xilinx is well positioned with the most comprehensive range of devices and platforms for 5G radio, fronthaul and hardware acceleration solutions on the market today," said Liam Madden, executive vice president and general manager of the Wired and Wireless Group at Xilinx. "We are proud to join the Open RAN Policy Coalition and collaborate with its members to deliver to the coalition's vision of highly interoperable, secure, and open networks."