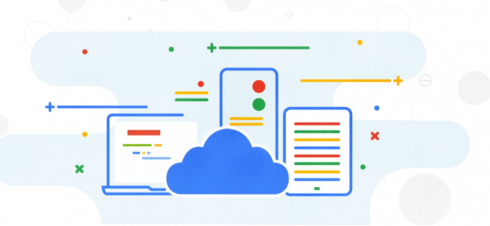 Google has announced new capabilities to help VMware users ease their migration of workloads to Google Cloud. Through its new Google Cloud Catalyst Program, it will offer one-time Google Cloud credits to offset existing VMware licenses, the ability to apply earned credits across any Google Cloud service, and the ability to earn more credits during the move to cloud.  
"We see first-hand that migrating to the cloud can be a complex and costly process. The Catalyst Program represents a unique way for customers to offset some of the migration costs, while Google Cloud VMware Engine removes much of the cloud migration complexity," said Gregory Lehrer, vice president of strategic technology partnerships at VMware.
Untangle updates Command Center 
As part of the update, MSPs and their customers will now be able to deploy and connect network applications directly through Command Center. According to the company, this will enable more streamlined setup and management of networks containing multiple appliances. 
"Untangle has been focusing on giving our partners and customers all the tools they need to protect themselves from the types of cybersecurity attacks and breaches that are headlining news more and more frequently," said Heather Paunet, SVP of product and marketing at Untangle. "Centrally managed networks with Untangle takes away the manual work of connecting offices together securely. Untangle Command Center simply needs to know what to connect, and it abstracts all the hard work so that administrators can relax as their network is provisioned for them."
Cloudflare to support Early Hints 
Early Hints is a new Internet standard that can help reduce page load times by 30% or more. It tells browsers to start loading certain webpage elements before the server completes its loading. This reduces the time between a user entering a URL and the complete loading of the page. 
Cloudflare will work with major browsers to implement Early Hints and help speed up the web for its users. 
"Everyone should have access to the fastest, most reliable Internet possible and we have built our global network to deliver exactly that," said Matthew Prince, co-founder and CEO of Cloudflare. "Now we're taking it a step further and working together with leading browsers like Google Chrome to speed up millions of your favorite websites and applications, completely for free."