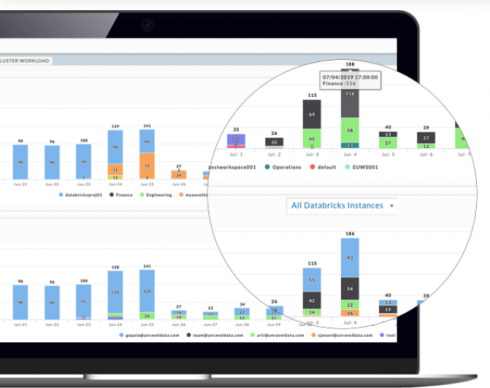 Unravel Data has announced a new AI-powered solution that will allow organizations to monitor, troubleshoot, and do APM for Azure Databricks environments. Unravel for Azure Databricks will allow customers to improve the performance of their Spark jobs while gaining visibility into runtime behavior, resource usage, and cloud costs.
"Unravel's full-stack DataOps platform has already helped Azure customers get the most out of their cloud-based big data deployments. We're excited to extend that relationship to Azure Databricks," said Yatharth Gupta, principal group manager for Azure Data at Microsoft. "Unravel adds tremendous value by delivering an AI-powered solution for Azure Databricks customers that are looking to troubleshoot challenging operational issues and optimize cost and performance of their Azure Databricks workloads."
Pulumi 1.0 now available
Pulumi has released version 1.0 of its Infrastructure as Code platform. Pulumi 1.0 will allow development and operations teams to break down silos and achieve high levels of productivity, reliability, and security, the company explained. 
Key capabilities in Pulumi 1.0 include an Infrastructure as Code SDK, multi-language and multi-cloud, productivity frameworks, environment management, encrypted secrets, identity provider integrations, and CI/CD integrations. 
Palo Alto Networks to acquire Zingbox
Palo Alto Networks has revealed plans to acquire IoT security company Zingbox. The cost of the acquisition is estimated to be $75 million in cash. 
Palo Alto Networks expects to close the deal in the first fiscal quarter of 2020. 
DivvyCloud announces new partner program
DivvyCloud has announced a new partner program that is designed to help meet the demand for automated cloud security and compliance. 
The partner program is launching with partners such as Trace3, Slalom, Optiv, BigCo, SmallCo, Cloud49, ThunderCat Technology and World Wide Technology. 
"The cybersecurity market is saturated with a myriad of security vendors and many businesses trust channel partners for recommendations on solutions that will meet their expectations and needs," said Brian Johnson, CEO of DivvyCloud. "Our goal is to build relationships with key partners that are not only widely respected and trusted, but that also have demonstrated a keen understanding of the importance of cloud security as a key component of digital transformation strategy, and are poised to help companies scale their cloud and container strategies responsibly and securely."
Datica launches health data integration platform
Cloud company Datica has announced the release of a new health data integration platform, Integrate. The solution provides compliance for healthcare data, in addition to services for ensuring successful integration. 
"Developing healthcare applications in the cloud means overcoming key obstacles like compliance and integration—a big challenge for innovation teams that often prevents them from creating the breakthrough solutions healthcare needs," said Dave Levin, MD, Chief Medical Officer at Datica. "Integrate removes the stress, risk and complexity of EHR integrations—without sacrificing PHI security—so our customers can focus on delivering exceptional solutions to today's healthcare challenges."