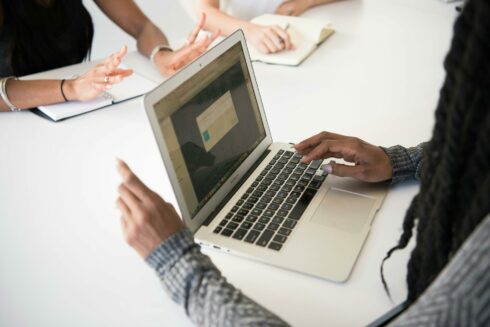 Palo Alto Networks is introducing new updates to its platform that will help companies achieve Zero Trust security with its Prisma SASE application. Prisma SASE is a cloud-native architecture that integrates SD-WAN and security.
"The strong force of distributed resources is shaping today's organizations – workers are hybrid and applications are increasingly moving to the cloud. While this creates an opportunity for businesses to innovate and scale faster, it exposes them to a new generation of evasive and unique attacks. Organizations have been adopting Secure Access Service Edge (SASE) at an unprecedented pace to address this new reality of work," Anupam Upadhyaya, vice president of product management at Palo Alto Networks, wrote in a blog post. 
The company is announcing the integration of remote browser isolation (RBI) into Prisma SASE. RBI solutions run the browser in an isolated cloud and send screen renderings back to the end user, preventing any malware from being executed in their environment. This new feature integrates with the Prisma SASE security policy, where admins can also add a URL Filtering policy to send websties through the RBI. 
This follows last week's announcement of the company's intent to acquire Talon Cyber Security, which is a company that provides security within web browsers. 
Palo Alto Networks is also adding Interconnected SaaS Apps security to its Next-Generation CASB. This provides visibility into users who have installed plugins or interconnected SaaS applications, allowing admins to see information like permission scopes, the number of active users, and installation dates. This helps companies better determine risks and remove certain plugins if needed. 
Next-Generation CASB can also now identify and block generative AI apps that are deemed to be high risk to the company. For apps that are allowed, the solution can prevent loss of sensitive data, like source code or personally identifiable information, to those apps. 
There are also several new features designed to ensure that network security does not interfere with end-user experience. It is introducing a new capability called Prisma Access App Acceleration, which provides five times faster performance for apps such as Salesforce, Google Workspace, and SAP when accessed through Prisma SASE, compared to when they are accessed directly through the internet. It does this by anticipating user interactions and serving dynamic content it thinks the user will next ask for. 
Admins can also create and enforce SLA alerts so that they can address issues when SLAs fall below a certain threshold. The app prioritizes apps that are mission critical and ensures that applications flows can be moved to different network connections as needed. 
Finally, the company is announcing support for virtual routing and forwarding (VRF). 
"At Palo Alto Networks, we believe a unified approach is the best way for organizations to optimize their security and operational outcomes. As a result, Prisma SASE secures all users, whether in branches, at home or on the go, with all the applications, wherever they are – in the data center, SaaS, cloud or multiple clouds," Upadhyaya wrote.