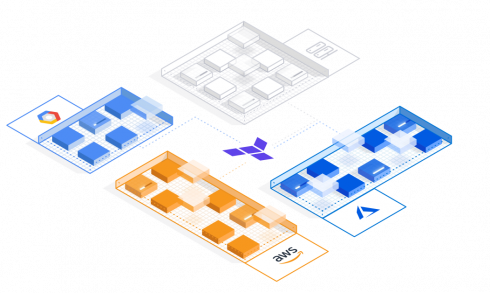 HashiCorp has announced the release of Terraform 0.12, which is a major update to the product. Key updates include first-class expression syntax, generalized type system, iteration constructs, structural rendering of plans, and context-rich error messages.
HashiCorp noted that there are still some providers that don't have 0.12-ready releases yet. HashiCorp has published a guide for providers that will explain how to become 0.12-ready.
Barracuda releases Advanced Bot Protection
Barracuda has announced the release of Advanced Bot Protection in its WAF as a- ervice and Web Application Firewall platforms. The solution uses machine learning to detect and block malicious bots.
Other capabilities include bot spam detection, credential stuffing prevention, request risk scoring, client fingerprinting, and a bot mitigation UI.
"In order to effectively protect their organizations against today's evolving threats, customers need sophisticated bot mitigation capabilities," said Tim Jefferson, SVP of data protection, network and application security at Barracuda. "Traditional web application firewalls don't all provide advanced bot protection, and some bot mitigation vendors only offer point solutions that aren't integrated into WAFs. Advanced Bot Protection is fully integrated into Barracuda's web application firewalls to provide a complete application security solution that is easy to deploy and manage."
AWS launches new pricing plan for AWS Config
In an effort to lower cloud costs for organizations, AWS is launching a new pricing plan for AWS Config rules. AWS Config provides users with the ability to maintain compliance of AWS resource configurations.
Currently, pricing is based on the number of active AWS Config rules in one's account. With the new pricing model, users will be charged based on the number of AWS Config rule evaluations, which occur any time resource configurations are compared against the rule.
The new pricing plan goes into effect on August 1.
Terma Software adds cross-platform visualization support for AutoSys and CA7
Terma Software has announced support for cross-platform visualization and dependencies in AutoSys and CA7. This will enable organizations to view workload processes as a single jobstream or process.
Users will now be able to track, predict run times, and initiate reports across the AutoSys and CA7 schedulers.
"We're proud to announce our new cross-platform support for CA7 and AutoSys users. We're constantly working to develop market-leading functionality that serves our customers' business needs," said Shane Hade, CEO of Terma Software. "Terma's solutions continue to provide cutting-edge resources for companies seeking actionable intelligence from their workload environments."