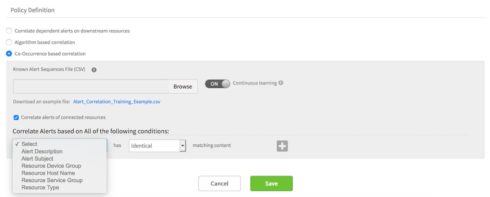 The OpsRamp Fall 2019 Release is now available. According to OpsRamp, this release includes enhancements to event management and intelligent correlation machine learning models. It also adds new multi-cloud infrastructure monitoring capabilities for AWS and GCP. 
"Our customers have told us that they'd like to have more visibility and control into how machine learning models for alert inferencing act and work, " said Mahesh Ramachandran, VP of product management for OpsRamp. "The Fall 2019 Release provides digital operations teams with clear explainability into OpsQ's machine learning, along with integrations for popular cloud platforms."
Prometheus 2.13 now available
Prometheus 2.13.0 has been released. This version includes a streamed version of the remote read API. By introducing streaming to the API, memory usage is reduced, CPU usage is improved, and latency is reduced. 
More information on the streamed remote read API is available here. 
CloudBees launches Technical Alliance Partner Program
CloudBees has announced the launch of its Technical Alliance Partner Program (TAPP). CloudBees believes that TAPP will energize its partner ecosystem through new programs and tighter connections. This will allow ISVs to further their DevOps businesses.
The program has 27 launch partners and three new go-to-market tiers: Registered, Advanced, and Premier. 
"At CloudBees, we strongly believe that best-of-breed is the ultimate model for our customers," said Francois Dechery, co-founder and chief strategy officer at CloudBees. "It's about choice, depth and fast innovation. That's why we see the CloudBees Technical Alliance Partner Program (TAPP) as a strategic initiative to bring the best of the DevOps ecosystem to our customers."
Okta SecurityInsights now available
Identity management provider Okta has announced the release of Okta SecurityInsights. This solution will provide security detection and remediation for end users, administrators, and customer networks. 
Okta SecurityInsights has two major components: UserInsight and HealthInsight. UserInsight provides suspicious activity reporting for end users, while HealthInsight provides customized best practice recommendations for administrators.