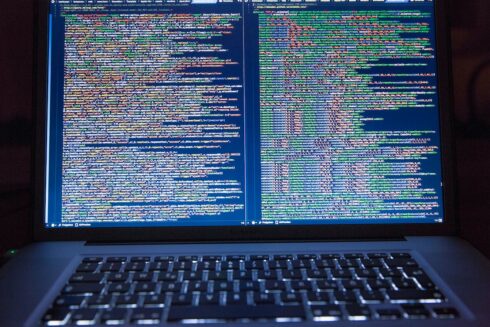 The digital operations management company OpsRamp today released the findings from its study on the state of AIOps technology adoption and development. It was revealed that Built-in monitoring and native instrumentation is considered the most important feature by over half of respondents (55%). 
Despite 70% of MSPs and 62% of enterprises having concerns about the accuracy of the data going into their AIOps systems, the overall conclusion of the report was that AIOps delivers real benefits for both enterprises and MSPs.
MSPs and enterprises still face different challenges as they try to achieve steady growth and profitability. According to the report, MSPs cited improving operational efficiencies as their biggest roadblock while enterprises stated that automating as many operations as possible was their biggest challenge.
However, only 52% of respondents reported automation of tedious tasks as a primary operational benefit of AIOps. This came third to reduction in open incident tickets (65%) and reduction in MTTD and MTTR (56%).
When it comes to why organizations are adopting AIOps technology, the most commonly cited reason was improving service and application availability and performance (60%). The next two reasons on the list were automation of operations (58%) and processes (54%).
Furthermore, both enterprises and MSPs cited application to infrastructure dependency mapping as the top incident management challenge they face with 64% of the total respondents agreeing.
The total pool of respondents also agreed that intelligent alerting is the top use case for AIOps today, with 70% of enterprises and 66% of MSPs responding as such. It was also revealed that 80% of AIOps implementations took six months or less.
"The study shows that AIOps is real and is delivering tangible benefits for enterprises and MSPs," said Suresh Vobbilesetty, executive vice president of engineering at OpsRamp. "But it also shows that organizations' AIOps initiatives remain a work in progress and have a ways to go before they can realize the full potential of the technology. OpsRamp, with hybrid and multi-cloud discovery and monitoring, proactive event management and intelligent automation on a single platform, can help these organizations achieve their AIOps goals faster."
Lastly, the survey found that AIOps technology is creating jobs rather than killing them, however skilled engineers are tricky to find. Only 36% of respondents were concerned about AIOps deployment creating job loss while 68% stated that it takes over six months to hire engineers with the right skill sets for AIOps.
To learn more, register for the live webinar.