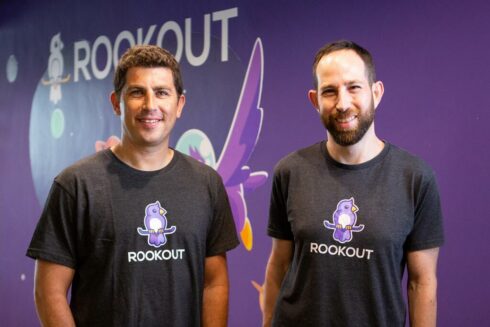 Observability platform provider Dynatrace has announced a definitive agreement to acquire Rookout, an Israeli startup that offers developer-first observability to help software engineers overcome the challenges of "shift left" and deliver reliable, quality software.
Rookout's platform enables developers to debug code in production environments, which means organizations don't have to choose between quality and speed. The addition of Rookout to Dynatrace's offering will give software engineers, security personnel and IT teams a common view of what's happening within an application and will ease finding and remediating issues so organizations can respond to issues more quickly.
RELATED MICROWEBINAR: "The Four Pillars of Observability"
In a recent SD Times Live! Microwebinar, Rookout co-founder and CTO Liran Haimovitch said that even as organizations are shifting work left to give developers more responsibility, cloud-native applications move the development life cycle to the right, where testing and security are done in production environments. 
"If you think about it, in the past, most people running monoliths would just spin it up on their laptops and be done with it," Haimovitch said. "Today, with microservices, with PaaS, with [database as a service], or AI as a service … all of a sudden, you can't just spin up the application on your machine. Now, you spin it up either hybridly with some cloud services, or you spin it up completely in the cloud, and all of a sudden, spinning up the repository you're working on, with everything end to end, now this is happening in a Kubernetes cluster in the cloud, or some serverless function in the cloud, and your development environment is all of a sudden way more similar to the production environment and most of the tools developers are used to are no longer applicable."
Developers have stopped relying on traditional tools, he said. "They don't use the debugger anymore, they don't use the process monitor, they're not looking at the file system, because all of those paradigms aren't relevant anymore. They're shifting their focus to use observability tools, using logs and traces, metrics and snapshots. Those [older] tools were not made for debugging, they were not made for troubleshooting and they were definitely not meant to be used in the early stages of the life cycle, where the system isn't supposed to be working properly." 
In a statement announcing the definitive acquisition agreement, Shahar Fogel, CEO at Rookout, said: "Our mission is to make debugging easy and fast for developers with state-of-the-art quality and a simple experience. We believe integrating Rookout into the Dynatrace platform and leveraging the AI and automation capabilities Dynatrace is known for will accelerate this mission. This will also create a new standard for how engineers use developer-first, cloud-native observability to improve productivity by enabling them to spend less time on manual activities and more time delivering business value."
According to the Dynatrace statement, the company plans to embed Rookout into its unified observability and security platform.