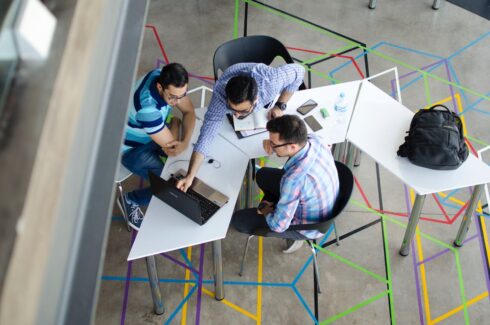 Software intelligence company Dynatrace today announced several new releases at its annual cloud observability conference. These include an extension of its platform's Grail data lakehouse, the launch of AutomationEngine, and the launch of AppEngine. 
Grail data lakehouse has been expanded to additional data types with graph-based multicloud technology and dependencies in order to offer users improved exploratory observability and security analytics. 
According to the company, this works to bolster Grail's ability to store, process, and analyze a large volume and variety of data from modern cloud ecosystems while retaining its context and without the need to structure or rehydrate it.
Dynatrace also introduced a new user experience for its Software Intelligence platform, offering new dashboarding capabilities as well as a visual interface to help support heightened collaboration between development and business teams.
Furthermore, the company announced the general availability of AutomationEngine, offering users an intuitive interface as well as a no-code and low-code toolset that utilizes Davis Causal AI to allow teams to grow their answer-driven automation to span several BizDevSecOps workflows.
"Cloud-native and multicloud technology adoption is accelerating, driving platform fragmentation and an explosion in observability and security data variety and volume. AI/ML and automation are increasingly useful in taming this complexity, enabling organizations to find the right answers and automate fixes," said James Governor, co-founder of RedMonk.
The Dynatrace platform with AutomationEngine technology works to provide users with answer-driven automation in order to operate clouds more effectively, innovate more quickly, and improve business results.
Lastly, the company has launched AppEngine in order to offer users a low-code approach to create custom, compliant, and intelligent data-driven applications for their IT, development, security, and business teams.
With this, Dynatrace also released a range of new applications to tackle several use cases and demonstrate the usefulness of AppEngine. These apps will be available to Dynatrace customers and include Smartscape Health View, Site Reliability Guardian, and Carbon Impact.
"We are using Dynatrace AppEngine to build secure and compliant apps that address the specific needs of our customers while leveraging massive data from their clouds," said Luca Forni, CEO of Akamas. "Thanks to AppEngine, we are creating an app that adds Akamas' continuous optimization capabilities to the Dynatrace platform. This will provide Dynatrace users with precise performance insights on Kubernetes applications and automate the process of configuring resources to achieve predefined optimization goals. As a result, customers can increase the reliability and performance of their cloud- native services and optimize cloud resources to reduce costs."