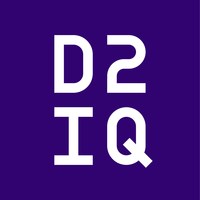 D2iQ has announced a new solution to make it easier to deploy machine learning workflows on Kubernetes. D2iQ KUDO for Kubeflow reduces the complexity of provisioning and management. 
D2iQ also comes bundled with other machine learning tools, such as Spark and Horovod. 
"Taking ML workflows from development to production is filled with challenges, as discrepancies between the environments, monolithic architectures, and lack of portability and scalability are common when trying to deploy a model into production," said Chandler Hoisington, Senir vice president of Engineering and Product at D2iQ. "D2iQ KUDO for Kubeflow enables organizations to develop, deploy, and run entire ML workloads in production at scale, while satisfying security and compliance requirements. This enables data scientists and ML engineers to run their entire ML stack with much higher velocity on Kubernetes infrastructure."
SaltStack Enterprise 6.2 now available
SaltStack has announced the latest release of its platform. SaltStack Enterprise 6.3 features new integrations with Splunk, Tenable, Qualys, Rapid7, and Kenna Security.
According to SaltStack, these new integrations will help strengthen security capabilities while reducing operational burdens on ITOps and SecOps teams. 
TeamViewer Pilot now integrates with Google's ARCore Depth API
TeamViewer Pilot is the company's augmented reality (AR) app that allows IT workers to see what users are seeing through their smartphone camera. This allows them to better instruct the user by drawing, adding text, or tagging objects with 3D markets that attach to the physical object. 
ARCore Depth API provides a more detailed depth map of the environment, which allows 3D animations to be placed more precisely, TeamViewer explained. 
"Integrating the ARCore Depth API into TeamViewer Pilot enables us to offer our users a better understanding of the real world with even more accurate and realistic 3D annotations," said Andreas Haizmann, director of product management at TeamViewer.  "When our customers use TeamViewer Pilot in industrial, commercial and even home settings, it is very important that the 3D annotations precisely stick to the physical object to minimize mistakes and avoid human error."
Serviceaide launches Luma Knowledge
Luma Knowledge is a knowledge base that optimizes access, creation, and reuse of enterprise knowledge. This enables IT professionals to better meet their users' needs. 
Key features include the Luma Knowledge hub, a common semantic pathway to knowledge, natural language processing, dynamic guided search, and automated learning. 
"Knowledge availability, correlation and accessibility are the measure of how well a service organization works," said Wai Wong, CEO of Serviceaide. "With devices, application complexity and enterprise data growing exponentially in every organization, knowledge workers are spending an increasing amount of their day searching for information to do their jobs. Luma Knowledge actively bridges the information gap to make end-users, customers and their service and support teams far more productive and efficient."