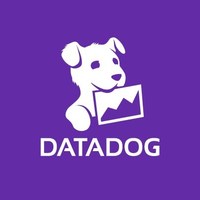 Datadog has announced the acquisition of two companies to help bolster its security and observability portfolio. It is acquiring Sqreen for its cloud security capabilities, and Timber for its data observability capabilities. 
Sqreen provides capabilities that help companies detect, block, and respond to attacks on the application level. According to Datadog, application security can be difficult for companies to manage because the responsibility crosses many teams: developers who write code, operations teams that run the code, and security teams. 
"The application layer is currently one of the most vulnerable and exploitable attack surfaces," said Olivier Pomel, CEO of Datadog. "In combining Sqreen with Datadog, we plan to close the gap between application developers and security teams and provide our customers robust application security, without the disjointed visibility, high implementation costs and steep learning curve of traditional application security products."
The second acquisition, will provide Datadog with Timber's observability data pipeline Vector, which enables collection, enrichment, transformation of logs, among other observability capabilities. 
"Our vision for Vector has always been to help customers take back control of their observability data," said Zach Sherman, CEO of Timber Technologies. "Working with Datadog means we will be able to expand on that vision, to build the ultimate observability pipeline for logs, metrics and traces, and to improve the monitoring experience for millions of engineering teams around the world."
Sherman and Timber co-founder and CTO Ben Johnson will join Datadog's product and engineering teams, and Timber's core team will become employees of Datadog.