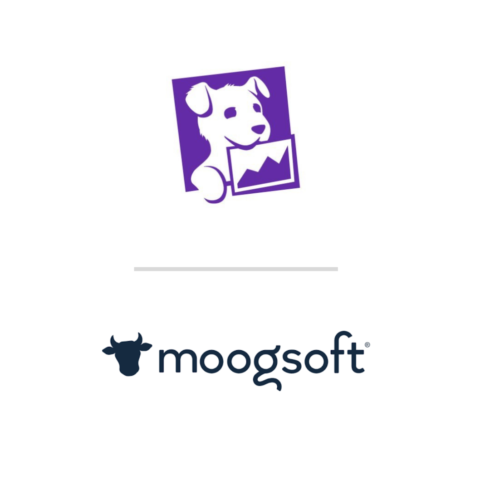 Moogsoft and Datadog have announced a new partnership that will provide IT teams with better insights into incidents. The new integration, which is available through the Datadog Marketplace, allows IT teams to view metrics and events collected by Datadog in the Moogsoft Observability Cloud. 
Customers will be able to use the integration to better understand context across incidents, accelerate identification of root cause, minimize impact and time spent on service-impacting outages, and accelerate monitoring transformation. 
"The avalanche of data coming from modern environments is simply too much for the human mind to process, and is a major drag on the efficiency of SRE teams," said Phil Tee, founder and CEO of Moogsoft. "This integration between Moogsoft and Datadog equips our joint customers with AI to automate the analysis of any data into actionable insights, freeing humans to spend time innovating. Best of all, Datadog users can start seeing these results in the time it takes to make a cappuccino!"
Strata raises $11 million in Series A funding
The company will use this latest funding to scale its research and developers, go-to-market, sales, marketing, and customer success for its distributed identity orchestration platform Maverics. 
This funding round was led by Menlo Ventures, with participation from ForgePoint Capital. The company also announced Menlo Ventures partner Venky Ganesan will join the board of directors. 
"The cloud has created an identity management crisis, with companies being forced to simultaneously manage on-premises and several different cloud provider systems to enforce security policies," said Eric Olden, CEO of Strata. "We eliminate this problem with an identity fabric that unifies the management of hybrid cloud environments through identity orchestration. Rather than rip and replace different identity systems, identity orchestration creates an abstraction layer that enables customers to mix and match identity technologies on different clouds easily, without rewriting apps, compromising security or user experience. This challenge has created a massive market opportunity. This funding will help us scale up."
Pure Storage and Komprise expand partnership
The latest addition to the collaboration between the two companies is file replication. Customers of both companies will now be able to utilize Komprise Asynchronous Replication to replicate data in Pure FlashArray. 
The benefits of Asynchronous Replication include the ability to decide how much of a data set to replicate, the ability to manage replications in a single console, and minimized data loss due to a replication copy always being available.