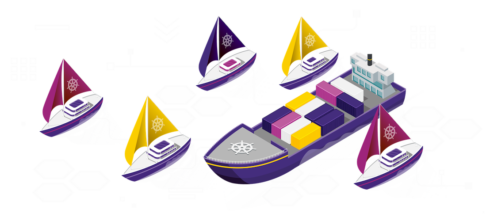 D2iQ has announced the release of Kommander. Kommander provides federated multi-cluster management and governance across clusters in on-premises or cloud Kubernetes distributions.
According to the company, it provides unified life cycle management, observability, and configuration for Kubernetes clusters, enabling Day 2 operations.
Kommander also gives developers the freedom to deploy new code into development, testing, and production environments.
The company also announced that it will be releasing Dispatch to go along with Kommander. Dispatch is a solution that provides full life cycle CI/CD capabilities to make it easier to deploy new code.
Kommander includes features such as multi-cluster UI, automatic life cycle management, multi-cluster configuration and policy management, and secure governance.
"The exponential growth of Kubernetes clusters and workloads is leading to ungoverned cluster sprawl," said Ben Hindman, co-founder and chief product officer, D2iQ. "Without centralized governance, an enterprise is exposing itself to significant risk, increasing operational overhead and magnifying the overall complexity of Kubernetes infrastructures across the organization. Kommander empowers organizations with governance and standardization across a wide expanse of Kubernetes resources while delivering the lifecycle management, unified policy and better performance insight required for smarter Day 2 operations."