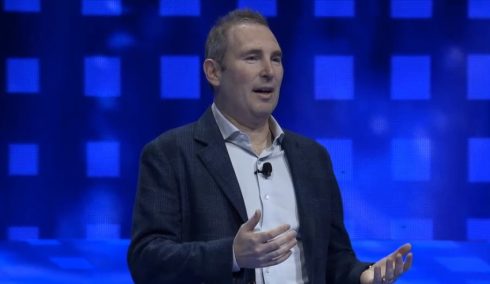 VMware and Amazon Web Services are expanding the services, capacity and geographic coverage of their jointly engineered, hybrid cloud offering that went live one year ago this week.
The companies revealed they will add AWS Relational Database Service (RDS) and Elastic Block Storage (EBS) to VMware Cloud on AWS, during this week's annual VMworld conference in Las Vegas. VMware Cloud on AWS is a managed service that extends existing on-premises VMware infrastructure to the AWS cloud without requiring new software or hardware. It also allows those AWS workloads to run on VMware on-premises infrastructure.
In recent months, the global footprint of the service has expanded but it only covers a portion of the overall AWS coverage map. The companies announced the launch of the newest region in Sydney, Australia. They also revealed additional regions scheduled to go live next quarter in Tokyo, Ireland, Northern California, Ohio and in Amazon's Gov U.S. Cloud.
"Of the many requests customers have had, probably the number-one request has been that we make the offering available in all the regions where AWS has regions," said Andy Jassy, AWS's CEO, who joined VMware CEO Pat Gelsinger on stage during the opening session at VMworld. "And I can tell you, by the end 2019, we will largely be there including with Gov Cloud."
Elastic Block Storage (EBS)
Jassy also revealed the forthcoming EBS and RDS options, both set for release in the coming months. EBS, now in preview, is combined with VMware's vSAN software-defined distributed storage clusters. "It's very high capacity and much more cost effective," he said. "You'll start to see this initially on the VMWare Cloud on AWS R5 instances, which are compute instances that are memory optimized. This will change the cost equation [because] you'll be able to use EBS by default and will be much more cost effective for storage or memory intensive workloads."
The companies are also working to integrate VMware's NSX virtual networking platform with AWS Direct Connect, which will provide private, higher capacity connectivity between on-premises datacenters and the cloud, he added. In the pipeline also is is support for the Pivotal Kubernetes Services (PKS), which VMware's Gelsinger noted will provided expanded capabilities for developers.
Elastic DRS for automated scalingIT operations teams can now auto-scale or load balance their Oracle and Microsoft environments with the Elastic Distributed Resources Scheduler (DRS), now available in VMware Cloud on AWS Clusters. Elastic DRS monitors CPU, memory and storage usage in operations that scale, and if its algorithm detects spikes in demand for capacity it will provision or de-provision automatically. In addition to supporting shifts in demand, its suited for disaster recovery, enabling customers to control DR costs by automating cluster scaling, according to VMware.  
Also now available, is VMware Cloud Motion with vSphere Replication with Hybrid Cloud Extension (HCX), enabling bulk live migrations. VMware claims that it will let IT ops teams migrate thousands of VMs without any downtime, using SD-WAN-based replication between vSphere VMs running on-premises and VMware Cloud on AWS.
RDS on vSphere 0n-prem clusters
The release of RDS on VMware Cloud for AWS, will bring all the capabilities of the database service on-premises, Jassy said. IT ops pros can provision RDS, scale the compute, memory and storage for the database instances, patch them and create read-replicas to further scale them either on-premises or in the cloud.
"You'll be able to deploy high-availability configuration by replicating the data from VMWare clusters, create online backups that either live on premises or in AWS, and then you'll be able to take all those databases and if you eventually want to move them to AWS, you'll be able to do so rather easily a pretty smooth path," Jassy said.
VMware CTO Ray O'Farrell added that a modified vSphere virtual machine iin an on-premises datacenter will function as an RDS as a custom AWS availability zone and synchronize it using the AWS portal.
"We've truly taken that RDS infrastructure and moved it to the edge," he said. The RDS additions will roll out in several months, according to Jassy, adding it will be available with Oracle databases, Microsoft's SQL Server, My SQL, PostreSQL and MariaDB.
Gaining momentum?
Given the recent rollout of the service, analysts don't believe VMware Cloud on AWS is widely deployed. The companies claim hundreds of customers have started using the offering including Discovery Network, Otto Group and PHH Mortgage.
VMware Cloud on AWS is the outgrowth of a partnership between the two companies announced in 2016. Enterprises with large VMware infrastructures can migrate or expand them into AWS without requiring them to deploy new hardware or software.
Built on VMware's vRealize Suite, the company's hybrid cloud platform that includes automation, operations, lifecycle management, log insights and DevOps tooling, IT ops professionals can use their existing vCenter systems administration consoles to share or migrate and then manage vSphere virtual machines and vSAN software-defined storage on-premises or in the AWS.
Among the four most common use cases are disaster recovery, cloud migration (lift and shift). application modernization and extending datacenters for test and development, on-demand capacity and adding capacity.