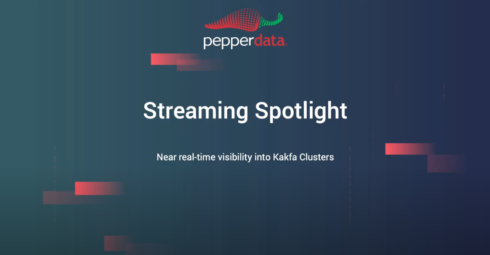 Pepperdata has announced it is adding a new product to its data analytics suite designed for IT teams. Streaming Spotlight provides IT teams with a single view of their analytics stack. 
Admins can integrate Kafka monitoring metrics into the Streaming Spotlight dashboard to get more visibility into Kafka cluster metrics, broker health, topics and partitions. 
Pepperdata explained that the benefits of Kafka monitoring include the ability to automatically detect atypical behavior, preserve SLAs, forecast Kafka data stream capacity, and correlate infrastructure and application metrics across Kafka, Spark, Hive, Impala, and HBase. 
This solution enables organizations to track the right metrics and then integrate those metrics back into their overall big data analytics stack.
"With this new functionality, IT teams have the visibility needed to run their streaming applications as efficiently as possible. The ability to be alerted to faults, and then pinpoint those issues in near real time for remediation is no longer a luxury in mission-critical environments," said Ash Munshi, CEO of Pepperdata. "We're providing an elegant solution for observability and monitoring as Kafka is becoming the de-facto standard for streaming applications."