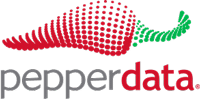 Data management company Pepperdata has added observability capabilities for GPUs that are running big data applications, such as Spark or Kubernetes. 
According to the company, workloads that utilize large amounts of data need GPUs, which were initially created to accelerate graphics rendering. GPUs tend to be resource and cost intensive, which means they need to be constantly monitored to ensure that resources aren't going to waste. 
Current GPU monitoring solutions on the market lack long-term storage, ability to scale, and don't correlate infrastructure metrics to applications. 
Pepperdata's new monitoring capabilities solve these issues by providing visibility into GPU memory usage and waste, fine-tuning of GPU usage with end-user recommendations, and the ability to attribute usage and cost to specific end-users.
The company hopes that organizations will utilize these new capabilities to improve the performance of their Spark apps running on GPUs.  
"Spark on Kubernetes is quickly becoming a dominant part of the compute infrastructure as data-intensive ML and AI applications proliferate," said Ash Munshi, CEO of Pepperdata. "GPUs can handle these workloads, but they are expensive to buy and are power-intensive. Until now, there hasn't been a way to view and manage the infrastructure and applications, which can lead to unnecessary waste and overspending for big data workloads. With Pepperdata, organizations can properly size their GPU hardware investments and have the confidence that they are utilizing them well."