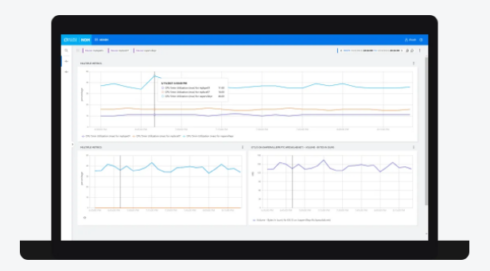 Micro Focus has announced an update to its Network Operations Management (NOM) solution. 
This release, NOM 2022.05, introduces an update to the Performance Troubleshooting module. Performance Troubleshooting allows IT teams to identify where troubles arose by comparing data on what has been changed. It uses network devices' diagnostic data to identify slowdowns caused by configuration changes by incorporating the context of performance metrics.
The new features in the Performance Troubleshooting module include grouping, enhanced scheduling and export, and the ability to have multiple objects for a selected metric. 
In addition, customers sharing an OPTIC Data Lake deployment with Micro Focus NOM will now have the added benefit of cross-domain reporting capabilities. 
"The Micro Focus NOM solution is a long-standing industry leader in network management and was included in the leadership segment in our recent Network Performance Monitoring analysis," said Shamus McGillicuddy, VP of research for network management at Enterprise Management Associates. "The addition of NOM Reporting – SaaS is a great example of Micro Focus flexing to meet the new demands of a dynamic industry and allowing Network Operations Management customers to gain new capabilities without the hassle of new infrastructure deployment."
More information about Micro Focus NOM is available here.