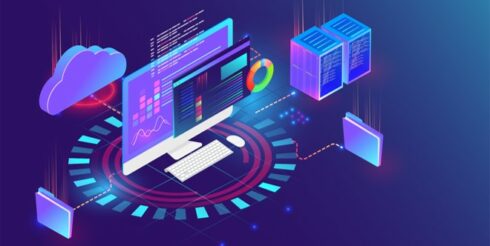 CyberRes by Micro Focus has announced a new feature in Voltage File Analysis Suite (FAS), which is a platform for searching for and protecting sensitive data. The new feature in FAS is SmartScan, which helps cut down on the time needed to find data. It also reduces data privacy compliance time. 
SmartScan also enables users to visualize risk, which helps them to understand where to target deeper scans and prioritize their data protection activities. 
Amazon Elastic File System (EFS) now offers replication
Replication enables customers to maintain copies of their EFS file system, for continuity or compliance purposes. Replication can be enabled either within a single AWS region or across two AWS regions in the same partition, or group of regions. 
According to AWS, setting up replication is a quick process that can be done in a matter of minutes. Most changes are replicated within a minute and there is an overall Recovery Point Objective (RPO) of 15 minutes for most systems. 
Portnox closes $22 million Series A
Portnox provides cloud-native network and endpoint security tools. The funding round was led by Elsewhere Partners. 
The company plans to use this new funding to expand in North America and build out operations, sales, marketing, and customer success teams. 
"After launching the cloud-native version of our comprehensive NAC platform, we experienced overwhelming demand from the mid-market as resource-strapped organizations struggle to keep pace with the security demands of devices in the era of IoT, BYOD, and an increasingly distributed, mobile-reliant workforce," said Ofer Amitai, co-founder and CTO of Portnox. "We believe that with Elsewhere Partners' support and the executive leadership of CEO Denny LeCompte, Portnox will be able to meet mounting demand for cloud-native NAC, while continuing to deliver the exceptional experience our customers have come to expect from our product and team."