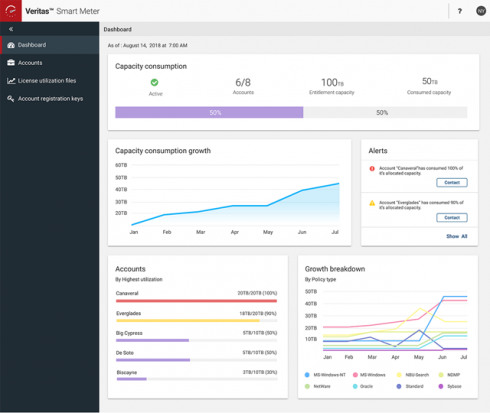 Data protection company Veritas Technologies has announced the release of Veritas NetBackup 8.1.2. This latest release will provide improved data protection and a better user experience, the company explained.
Veritas NetBackup 8.1.2 has updated the user interface, and will now allow authorized employees to easily protect and monitor their data on-premises or in multi-cloud environments, enabling them to play a more important role in data management, according to the company.
"The explosion of data and the need to protect it, combined with new technologies, web-based workloads and mobile applications are reshaping customer expectations and fostering a new demand for consistent, yet personalized experiences," Killian Evers, vice president of customer experience & user experience for Veritas. "Our customer user experience is one of the critical priorities we're focusing on today. Simplifying, standardizing and unifying the look and feel of our NetBackup user interface is the first step on this important journey."
The platform also features integration with the "Veritas Smart Meter" service, which will make it easy to identify issues, view a report of capacity usage, and take action to keep backup environments running smoothly.
In addition, NetBackup 8.1.2 adds improved functionality and enterprise-scale backup for VMware customers, adding integration with other modern workloads as well. The platform supports Hadoop, Nutanix, MySQL, PostgreSQL, MariaDB, SQLite, HBase and MongoDB.
According to the company, it has spent the last year collecting feedback from customers and partners to determine how they use Veritas' solutions throughout the product lifecycle. This feedback has been incorporated into this release to increase usability and help customers reduce the complexity of data backup and recovery tasks.