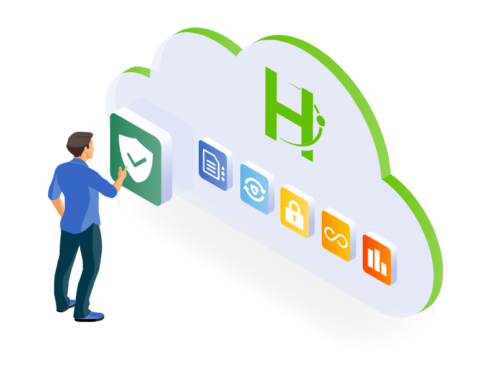 Cohesity is on a mission to simplify data management with the announcement of its new SaaS offerings. The general availability of Cohesity DataProtect and SiteContinuity as a service tackles backup and disaster recovery by making sure on-premises and cloud-based data is safe and secure.
According to a recent survey from the company, 94% of respondents think it's important for data management SaaS vendors to offer more than backup as a service capabilities, and worry that SaaS providers will increase their workload, fail to reduce costs and lead to data fragmentation.
Cohesity DataProtect delivered as a service enables users to reduce complexity with a hybrid cloud backup as a service solution, automatically discover workloads over a secure connection, support multiple workflows, and ensure efficient use of available bandwidth.
SiteContinuity delivered as a service features support for automated disaster recovery and failover on mission-critical applications and data. It is designed to reduce infrastructure costs and provide on-demand cloud resources.
"From backup to disaster recovery to reusing data for dev/test and file services, our comprehensive Data Management as a Service solution removes the complexities of managing infrastructure," said Matt Waxman, vice president of product management at Cohesity.
Cohesity DataProtect delivered as a service will be available immediately, while SiteContinuity delivered as a service is being released as an early access preview next year with general availability expected for the spring of 2021.