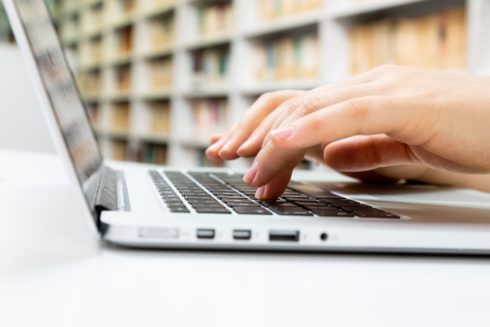 UPDATED: To help ease the burden on companies as they go remote, a number of companies are releasing new services, or making current services free for a period of time. Here are a few highlights:
Atlassian will make its remote-focused software available for free. Companies will now be able to get cloud-based versions of Jira Software, Confluence, Jira Service Desk, and Jira Core for free. Atlassian solutions such as Trello, Bitbucket, and Opsgenie already have free remote offerings. 
RELATED CONTENT: Business continuity planning during COVID-19
AppDynamics is providing free access, support and access to it Premium University content through the COVID-19 Assist program. "Times are uncertain, but our commitment to doing right by our customers means you can rely on us to at least help resolve uncertainty within your organization. We're in this together as the situation evolves. Just because disruption is now happening in ways we did not anticipate weeks, days, even hours ago, doesn't mean we don't have the means to turn it around now. So together with you, let's continue onward," the company wrote in a post.
Catchpoint is providing a free remote employee support program. The program consists of three parts: alerting service for key digital collaboration and SaaS apps, remote employee endpoint monitoring, and an Enterprise Digital Experience Monitoring package. 
DH2i has announced that it is offering its DxOdyssey networking software for free to remote workers. DxOdyssey allows users to remotely access their work computer from home. 
Users will be able to access this free version of DxOdyssey through August 31, and possibly even later than that depending on if DH2i deems an extension necessary. 
DigitalOcean Hub for Good is a new program designed to help developers, innovators and partners during the COVID-19 pandemic. A part of the program, the company will provide the community with $100,000 in infrastructure credits, a $50,000 cash donation to its COVID-19 Relief Fund, and raise awareness of projects and learning resources for developers.
Exadel to host the "Appery.io COVID-19 Virtual Hackathon." The hackathon is designed to solve COVID-19 challenges. Participates can submit applications starting April 22. Submissions close May 6.
"While physical interaction is being limited in many global communities, it's important to find ways to connect and support one another in alternative settings," said Fima Katz, CEO and President of Exadel. "By hosting this hackathon, we hope to bring together the developer community in a meaningful way where they can innovate and experiment with projects aimed at helping those who need it most. We look forward to reviewing and gaining inspiration from the submissions."
Infragistics' Ignite for Good program during COVID-19 is designed to give developers access to tools and expertise as well as give some relief for small businesses. The program includes support for COVID-19 research and assistance initiatives, open-source applications, special programs for small businesses, access to priority support for customers and extension of all trial licenses.
"We recognize that as an industry leader, we have a responsibility to do our part to provide leadership and contribute our technology resources and expertise during these difficult times," said Dean Guida, founder and CEO of Infragistics. "While our global employees are all safely working remotely, we are united through the Ignite for Good Program to continue to deliver application development tools and enhanced support for our customers, partners and communities."
LogMeIn, already a provider of remote connectivity solutions, has announced that it is giving governments, educational institutions, healthcare organizations, and non-profits free access to its collaboration and remote access products for the next three months.
It will be offering qualified organizations Emergency Remote Work Kits, which will include solutions for video conferencing, webinars and virtual events, IT support and management of remote employee devices and apps, and remote access to devices in multiple locations. These kits will also be available to existing LogMeIn customers, and current customers will be able to expand their current agreements to include GoToMeeting, GoToWebinar, and other tools at no additional cost for up to three months.
Melissa will contribute free address and data verification services for COVID-19 response teams. The services will be free for six months to new customer organizations. Businesses can apply here.
"Restaurants, grocery stores and essential goods retailers have stepped up their game to meet demand, quickly learning that location and address are not necessarily the same thing," said Bud Walker, VP Enterprise Sales & Strategy, Melissa. "Smarter address technologies are required, empowering firms to complete delivery of essentials without a hitch."
Postman revealed the Postman COVID-19 API Resource Center, a new website designed to help developers leverage available data about the coronavirus.
OutSystems has announced a community-based app development program with the hopes of developers building apps that will help fight the impact of the virus. Through the program, developers will have access to OutSystems enterprise-level software and dedicated full-time support from OutSystems Advocates. 
"In this global pandemic, we're all searching for ways to help each other," said Paulo Rosado, CEO and founder of OutSystems. "We have been energized by requests and suggestions from our global community of developers and our own employees to mobilize in the fight against the coronavirus. All over the world, people are thinking of ways digital systems can help ease the hardships caused by COVID-19."
PagerDuty will be offering 20 free PagerDuty licenses for six months for healthcare organizations. "Now, more than ever, these organizations need to be prepared, available, and 'always on.' Whether it's managing your minute-to-minute COVID-19 response or ensuring that your systems to manage care and ensure patient trust are working perfectly, PagerDuty can help healthcare organizations respond to this crisis," the company wrote in a blog post.
Pega has announced a free app to help users track and mitigate the risk of COVID-19 while maintaining business continuity. The COVID-19 Employee Safety and Business Continuity Tracker aims to help companies maintain operations while visualizing the scope of exposure to their workforce.
Quick Base will be offering its software and organizations  to address challenges brought on by COVID-19. It includes free access to create and use COVID-19 solutions; templates for the most common emergency repose apps; and expert onboarding, support, community resources and additional tools
SentinelOne has announced that it is making Sentinel Core free through May 16, 2020. This will help companies securely operate from home during the pandemic. SentinelOne Core provides AI-powered prevention, detection, and response. It also provides legacy antivirus replacement for Windows, Mac, and Linux. 
As part of this offering, the company will also provide remote deployment assistance to help companies with installation and customized configuration. 
ServiceNow has announced four new apps to help navigate COVID-19 crisis management. 
One of the apps is the State of Washington's Emergency Response Operations app, which was initially developed on the Now Platform to help manage the response in Washington, but is now being made available for everyone. The other three apps are:
Emergency Outreach, allowing employers to provide information and safety measures. It also allows them to request a response for employees to confirm that they are safe.
Emergency Self Report, allowing employees to tell their employer that they are self-quarantined and provide a date for when they will return
Emergency Exposure Management, which can be used when a company finds out that one of its employees has been diagnosed. They can then use this workflow to identify other people who may have come in contact with that person based on meetings history and job location.
"In this battle to flatten the COVID-19 curve, none of us is as smart as all of us," said Bill McDermott, president and CEO of ServiceNow. "These ServiceNow applications will enable emergency outreach, self-reporting and exposure management, which are precisely what organizations need to do right now to help people get through this crisis."
All four apps are now available for free through September 30, 2020. 
Slack is now offering free upgrades to its paid plan for media organizations and scientific publications that are covering COVID-19. It is also lifting the 250 user limit on the standard plan for non-profits for the next three months. 
In addition, this week Slack started rolling out a major UI update that it believes will make the platform easier to use. As a result of the newly remote workforce, Slack will be expediting their original rollout timeframe in order to get the update out to remote workers faster.
TeamViewer has extended its integration with Atlassian to support server and cloud versions of Jira Software, Jira Core, and Jira Service Desk. This integration will provide teams the ability to interact with one another via chat, video calls, screen-sharing, or full remote control. 
X1 has announced that it is discounting its X1 Search desktop productivity solution. This will enable remote workers to be more productive without having a large impact on VPN or company network bandwidth. 
"Businesses and organizations are trying to adjust to the new reality of a remote workforce that could last for some time to come," said Craig Carpenter, CEO of X1. "When we brainstormed about how we could help, it dawned on us that those workers without great desktop search will struggle to adjust to the 'new normal' of working remotely.  Knowing our software can help in just such a situation, we want to make X1 Search even more accessible to anyone who needs to find the right information quickly to do their jobs remotely."