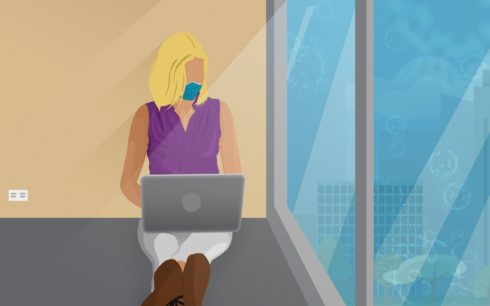 As the COVID-19 pandemic continues, Forrester predicts major changes for businesses and technology over the next decade. The company identified five major trends in a new report: The New Unstable Normal: How COVID-19 Will Change Business and Technology Forever.
"The pandemic has fundamentally changed the way we do business," said Stephanie Balaouras, vice president and group director at Forrester. "It has forced firms and policymakers to do things that were previously considered impossible. As a result, business leaders are quickly embracing new, iterative ways to engage with customers, adapting to new ways of working, investing in technology innovation, and revisiting their business resiliency plans for long-term success."
The five trends are:
Safety and convenience inducing future customers expectations. The pandemi will impact customers' risk sensitivities and desired convenience. In the short term, Forrester predicts more customers relying on digital solutions. Long term predictions are that customers will opt to use brands that offer the most buying experience control.
Hybrid experiences: In the short term, businesses need to be digitally engaged and adopt new design practices that blend emotion and insights. Long term, Forrester predicts firms will have to convince users to share more personal data in order to deliver anticipatory experiences. 
Firms and governments investing in the "impossible." The pandemic shined a light on the need for remote work. Short term, the biggest competitive edge for businesses will be to engage the workforce by uniting humans and technology. Long term, businesses will have to redistribute work and repurpose offices. 
Retiring tech debt and joining the tech disruption will allow technology and business leaders to adopt a digital operating system and overhaul their business models. What this means long term is more technological innovations for how people get around, live and produce and use energy, according to Forrester. 
Business resiliency as a competitive advantage. Short term, businesses have to invest and improve business continuity capabilities. Long term, they will have to invest in enterprise risk management capabilities. 
More information on the trends is available here.