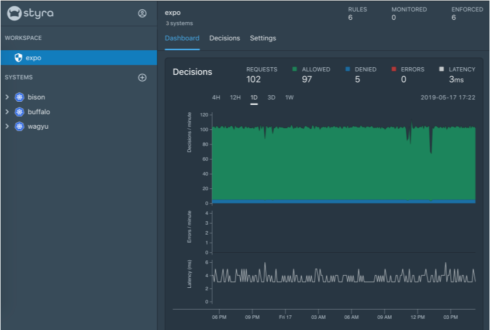 Styra has announced new compliance packs for its Declarative Authorization Service (DAS). The new packs are designed to bridge the gap between security and DevOps teams. 
New packs include a MITRE ATT&CK Matrix for Enterprise and CIS Kubernetes Benchmarks. The new packs consist of best practices from the OPA community. 
"To reduce security and compliance risk, organizations must implement cloud-native authorization policies. Our policy compliance packs help to accelerate Kubernetes adoption, decrease time spent writing and configuring policies from scratch, and reduce delays and risk resulting from human error," said Tim Hinrichs, co-founder and chief technology officer of Styra. "These new additions to Styra DAS also help bring a collaboration-first element to the DevOps culture of innovation, by bridging the gap between different teams as they continue to manage rapid transformations in the industry."
Azure Blob storage now supports objects up to 200 TB
This allows organizations to use Azure Blob to store workloads with larger file sizes. These include backups, media, and seismic analysis.
Previously, workloads of those sizes would have to be broken up into separate blobs in order to be stored. 
Blobs are made up of up to 50,000 blocks, and each block can now be 4GB total or more. 
Guardicore announces new Zero Trust assessment capabilities
Guardicore's breach and attack simulation tool Infection Monkey now allows these assessments to be performed in AWS environments. The new Zero Trust assessments will help companies identify security gaps in an organization's AWS setup. 
Infection Monkey also now includes the latest MITRE ATT&CK techniques and critical exploit assessments. 
"The accelerated adoption of cloud workloads has elevated the risk of data being exposed either by external threat actors, or by internal vulnerabilities such as poor access control and misconfigurations. Securing this sensitive information requires a shared model of responsibility, where organizations are enforcing Zero Trust frameworks on their cloud workloads," said Ofri Ziv, VP of research at Guardicore.