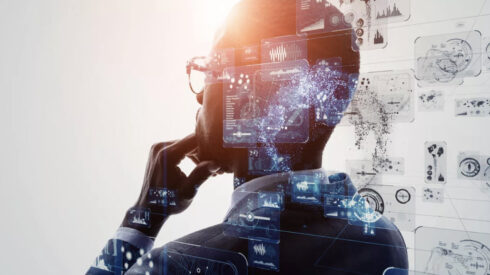 Lenovo has unveiled its latest data management innovations, including the ThinkSystem DG and DM3010H Enterprise Storage Arrays to enable the execution of AI workloads and data utilization for organizations. 
Alongside these products, Lenovo also launched two ThinkAgile SXM Microsoft Azure Stack solutions, providing a unified hybrid cloud for seamless data management. 
These new solutions offer an accelerated route for deploying AI workloads from edge to cloud, supporting workload consolidation, and delivering quicker insights, while also incorporating added ransomware protection. This move is particularly beneficial for businesses expanding their operations to meet growing demands related to data, security, and sustainability, according to the company. 
"The data management landscape is increasingly complex, and customers need solutions that offer the simplicity and flexibility of cloud with the performance and security of on-premises data management," said Kamran Amini, Vice President and General Manager of Server & Storage, Lenovo Infrastructure Solutions Group. "We are focused on delivering innovation that enables our customers to manage, leverage and protect their data seamlessly, giving every business the ability to bring AI to the source of the data and transform their business."
Lenovo's new DG and DM storage solutions include features to protect against ransomware and data loss, helping to safeguard vital business data and decrease costs related to data breaches. 
The software suite provides out-of-the-box features like built-in ransomware protection, multi-tenant key management, and immutable file copies, reducing the potential for ransomware to alter files. Also, the new DG storage solutions are designed for higher efficiency with lower power and cooling requirements. These solutions can help businesses achieve sustainability goals by saving up to 25% power compared to hybrid arrays and enabling workload consolidation to decrease rack space and the overall datacenter footprint, according to Lenovo.