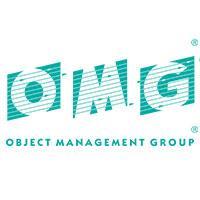 The Object Management Group (OMG) has issued an RFP for SysML v2. Version 2 will offer improvements on precision, expressiveness, and usability.
"Systems engineers around the world use SysML and need to be aware of the updates. SysML is used in critical systems, from engineering chemical plants to architecting submarine systems," said OMG vice president and technical director Larry Johnson. "In order to have a seat at the table with the ability to vote and veto, companies need to be engaged in the process. The results will influence the future of systems modeling."
According to the organization, this RFP is the result of a year-and-a-half effort to develop requirements for a next-generation systems modeling language. The RFP requires that companies include a SysML profile of UML, a SysML metamodel, and a mapping between the two.
"There is strong enthusiasm among the systems engineering community to move forward with SysML v2, and provide capabilities that enable improved effectiveness and broader adoption of MBSE," said Sandy Friedenthal, the SysML v2 RFP working group chair.
Another RFP is also being developed and will allow to interoperability between SysML modeling tools and other model-based tools.
Those wishing to influence the future of SysML are encouraged to become members of OMG and submit a Letter of Intent by Sept. 24, 2018, to show their interest in participation.