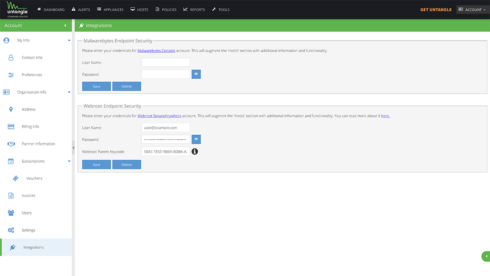 Untangle and Webroot have announced a new product integration. With this integration, Untangle's NG Firewall will combine with Webroot Business Endpoint Protection to give customers comprehensive end to end security. 
Previously, the two companies had come together when Webroot provided security services with Untangle NG Firewall. 
"Untangle has been progressively partnering more with Webroot over the last year, which has helped us defend our mutual customers against cyber attacks from many angles," said Scott Devens, CEO at Untangle. "Now, with this API integration, we're providing a seamless integration for our customers with one of their preferred Endpoint Security solutions. This integration makes it easier than ever to monitor, manage and take necessary actions across their network."
GlobalSign and DocuSign announce new partnership
GlobalSign and DocuSign also announced a new partnership. GlobalSign is now a member of the DocuSign Agreement Cloud partner ecosystem. This new addition strengthens DocuSign's partner ecosystem and adds additional capabilities for expanding market reach, reducing risk, and meeting regulatory requirements. 
"Businesses use DocuSign for mission-critical front- and back-offices processes like account opening, policy binding, and money movement, among many other things," said Ryan Cox, vice president of global partner solutions at DocuSign. "Within these important transactions, a strong Signer identity assertion is paramount. By partnering with GlobalSign, we can expand our identity coverage for Signers in new markets around the world."
HiveIO announces hybrid cloud Desktop-as-a-Service
HiveIO has announced the release of a Virtual Desktop Infrastructure (VDI) platform that can deploy and run in private and hybrid cloud environments. According to HiveIO, IT teams are struggling to deploy VDI in traditional data centers as companies are now working mostly remote. This new solution will remove the challenge of having to rack servers in a data center. 
"We have the perfect solution for any organization that needs to roll out desktops quickly with a limited IT team that does not have the expertise or the time to deal with complex solutions, without compromising performance," said Ofer Bezalel, founder and CEO of HiveIO.  "Our hybrid cloud DaaS offering, empowered by Aurora Cloud's services, will give our customers the flexibility to deploy VDI faster without the need to procure hardware providing the base structure to assist them to make the fundamental shift to a virtual economy."
Accellion raises $120 million in funding
Enterprise content firewall provider Accellion has just announced that it raised $120 million in funding. The company's goal is to consolidate security across third-party communication to provide total visibility, security, and simplified IT infrastructure. 
This round was led by Bregal Sagemount investors Michael Kosty, William Breskman, and Daniel Eatroff.