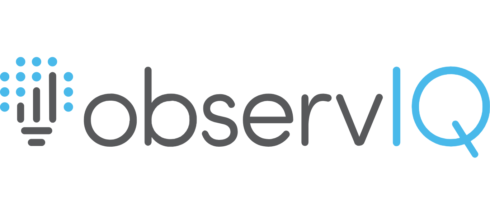 Open Telemetry will be using observIQ's log agent Stanza as a key component for log collection. Several members of observIQ's team will join the Open Telemetry as project maintainers. 
"We are thrilled to integrate observIQ's Stanza log agent into the OpenTelemetry Project," said Morgan McLean, co-founder of OpenTelemetry. "observIQ's contribution to the logs portion of the project will significantly increase the usability and adoption of OpenTelemetry for all IT professionals."
SUSE Linux Enterprise Server for SAP applications now endorsed by SAP
According to SUSE, this endorsement indicates that the solution has demonstrated proven results and has undergone testing by SAP. SUSE Linux Enterprise Server can now be accessed through the SAP App Center. 
"SUSE continues to strengthen the long-lasting partnership with SAP and give customers confidence to deploy SAP solutions faster and more efficiently," said Paul Devlin, chief customer officer at SUSE. "SUSE Linux Enterprise Server for SAP Applications is the leading Linux platform for SAP HANA, SAP S/4HANA solutions and SAP NetWeaver, and SUSE Linux Enterprise is also the development operating system for SAP HANA. We are honored that our solution has earned distinction as an SAP endorsed app, which will lead to better serving our customers in their transformation journey to an intelligent enterprise." 
Untangle announces Channel Partner Portal
The new Channel Partner Portal is an interactive platform that is designed to help partners expand their network security and connectivity businesses. The portal will provide a number of tools and resources to help meet partner needs. 
"We are committed to supporting the success of our 1,100+ partners and helping them grow their business," said Scott Devens, CEO of Untangle. "As network security and connectivity needs continue to increase for small and mid-sized businesses, our new, easy-to-use and intuitive Untangle Partner Portal provides the tools and resources Partners need to efficiently support their customers."
Cherwell Software launches AIOps solution
The company believes that by offering an AIOps component to its product suite, customers can enhance their service management, monitoring, and automation. 
New AIOps capabilities being offered include deep discovery in hybrid IT environments, dependency mapping between applications and infrastructure, advanced event correlation, and predictive analytics. 
"This past year has challenged companies to rethink their IT operations from both internal and external perspectives. Automation is no longer a futuristic option for the workplace, but now, a reality that also impacts the customer experience," said Sam Gilliland, CEO at Cherwell Software. "We are thrilled to further expand our product suite with AIOps, and remain committed to helping enterprises drive effective digital transformation initiatives and optimize their workflows to provide a seamless, positive customer experience."