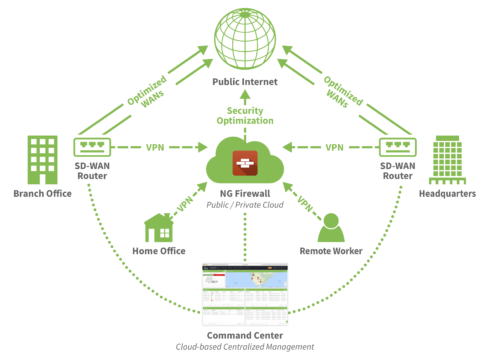 Network security company Untangle announced that it is extending the network to the edge with the release of the Untangle SD-WAN Router and new eSeries appliances.
The new Untangle SD-WAN Router allows users to to branch office networking to meet the needs of small offices with budget restrictions, the company explained.
"Businesses are now commonly spread across multiple locations and are constantly sending data to cloud-based applications, with many apps requiring high bandwidth such as video conferencing," said Heather Paunet, vice president of product management at Untangle. "Untangle's SD-WAN Router, with its patent-pending Predictive Routing technology, ensures business critical applications are prioritized first, and enables SMB's to implement a software defined network across the internet infrastructure already in place."
With the new releases, Untangle is targeting small-to-medium sized businesses as well as distributed enterprises. 
"Untangle's Network Security Framework with Untangle SD-WAN Routers, specifically designed for the branch office, ensures that one secure network spans multi-sites across broadband internet connections providing the same fast access to applications and resources for all employees," Paunet said. 
Untangle is also releasing its eSeries appliances, lightweight edge devices designed for branch office connectivity, WAN performance optimization and business continuity. 
The Untangle eSeries appliances feature multiple WAN interfaces, 802.11ac WiFi, fiber and LTE cellular connectivity. All Untangle eSeries appliances support zero touch provisioning and remote management via Command Center.