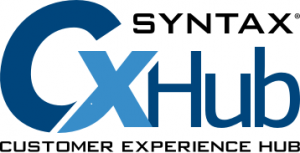 Syntax is releasing a Customer Experience Hub (CxHub) to give IT administrators better visibility into their IT resources, support tickets, and billing details. 
Customers will be able to handle a number of different tasks through CxHub, including monitoring servers, workstations, databases, network storage, etc.; starting and stopping servers; comparing line-item invoices; and filtering infrastructure resource monitoring, security, and support events by time, source, and severity. 
NinjaRMM 4.6 now available
NinjaRMM 4.6 introduces new features designed to allow organizations to keep running efficiently as they continue working remotely. 
New features include enhanced scripting, a new API, Spanish-language localization, and Teamviewer permissions and end-user sharing updates, among other things.  
More information is available here. 
1Password and Rippling announce partnership 
The new partnership aims to make it easier for IT teams to encourage employees to use secure passwords. As a result of the partnership, Rippling customers can now manage administrative tasks using 1Password's SCIM bridge. This will allow the process of onboarding new employees to become more secure. 
"1Password's mission is to help businesses and consumers increase security and productivity, and our partnership with Rippling is designed to help many more small and medium businesses embrace those critical protections," said Matt Davey, chief operating officer, 1Password. "With 1Password, Rippling users can access additional secure password management within a platform they already use regularly for critical HR processes such as payroll and benefits. This is an important step for any company to communicate a culture of password security as soon as an employee joins their workforce."
Wipro and CloudKnox Security announce partnership
The two companies are offering a joint solution that organizations can use to proactively protect their hybrid cloud infrastructure by automatically detecting over-permissioned identities. According to Wipro, many companies struggle with managing authorization in hybrid cloud environments due to increased complexity.
The new solution offers visibility into identities, permissions, actions, and resources; activity-based authorization; CloudKnox Just Enough Privileges (JEP) Controller; anomaly detection; and forensic-quality activity data for reporting.