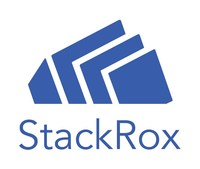 StackRox has announced that its Kubernetes security platform now supports compliance controls in NIST 800-53, which is a compliance standard for agencies participating in FedRAMP. FedRAMP-participating agencies can now use StackRox to satisfy NIST 800-53 requirements.
"Helping our government and federal agency customers simplify the process of verifying and demonstrating compliance with NIST 800-53 in their container and Kubernetes environments is just the latest example of our deep commitment to and support for this community," said Branden Wood, director of federal business for StackRox. "Private-sector businesses subject to FedRAMP will also benefit from these out-of-the-box compliance checks, along with our support for other key industry compliance standards."
Env0 launches self-service cloud management platform 
The platform will enable complete governance and cost control in AWS, Azure, and Google Cloud Platform, all in a self-service way. Key features of the platform include dynamic environments, policy control, actual cost management, and a user friendly UI.
Env0 has also announced $33.3 million in initial funding, led by Boldstart Ventures and Grove Ventures, with participation from Guy Podjarny of Snyk.
TriggerMesh announces certification and availability on OpenShift
According to TriggerMesh, this new availability will bring "Amazon EventBridge-like functionality to the OpenShift ecosystem." OpenShift users will now be able execute workloads when events happen in the data center or cloud. This enables legacy systems and the cloud to interact seamlessly, TriggerMesh explained.
"TriggerMesh Red Hat OpenShift Operator Certification means that users can now link events from anywhere to OpenShift workloads," said TriggerMesh co-founder and head of product Sebastien Goasguen. "TriggerMesh is effectively breaking the silo from the cloud to the enterprise."
Insight Enterprises launches new IoT platform
The Insight Connected Platform is a scalable IoT platform that allows "smart spaces" to be created in any environment, including stores, restaurants, manufacturing plants, and hospitals. 
According to Insight, the platform is designed to reduce security risks, increase efficiency, and enable faster deployment of solutions. It features a hub of over 3,500 third-party partners, including Microsoft, Intel, Cisco, HPE, and Dell. 
"Connected Platform is IoT made easier for the table-stakes areas of business that organizations are constantly looking to improve. We're providing immediate core functionality that can be quickly customized to enhance how you manage your people, your locations, your assets, and your alerting and reporting. Connected Platform delivers a single hub for the data storage, processing power, security and communication necessary to integrate a variety of mini-data centers at scale that are tailored to meet the unique needs of individual businesses and communities," said Jeff Dodge, director of digital innovation at Insight.