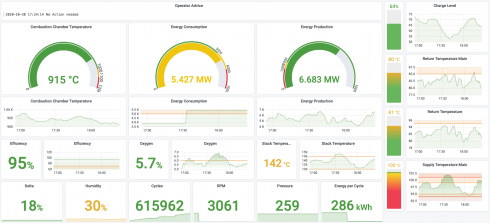 Splice Machine has announced the release of Livewire Pulsar, which is the latest version of its operational AI platform Livewire. Livewire Pulsar uses an updated Kubernetes architecture, which reduces costs, adds new AI features, and provides a simplified and updated user interface. 
"Industrial enterprises have struggled to fully optimize their investments in AI. Our new Livewire Pulsar release makes it easier for companies to implement operational AI capabilities and allow plant operators to quickly leverage anomaly detection and predictive applications to prevent outages and improve overall plant performance," said Monte Zweben, co-founder and CEO, Splice Machine.
IOTech launches Edge Builder for managing edge systems
Edge Builder helps automate the management of edge systems and provides light touch provisioning and complete life cycle management for edge nodes and their applications. Management is done through a centralized controller that can be hosted on-premise or in the cloud. 
"There are a number of use cases for Edge Builder and we've already seen interest from industrial companies who want the ability to remotely monitor, update or even control engineering assets in the field from both a support and a "as a service" perspective," said Keith Steele, CEO of IOTech. "We're also talking to large retailers looking to consolidate the applications they use in each store on to centralized infrastructure, where both the applications and the infrastructure are managed by Edge Builder. For both use cases this has a massive workforce saving."
Env0 unveils intelligent cloud cost estimation
The tool can be used to estimate costs for Terraform, Terragrunt, and Infrastructure as Code deployment in AWS, Azure, GCP, and other cloud environments. 
"Accurate cost estimation must receive high priority when it comes to defining the parameters of planned cloud initiatives," said Ohad Maislish, CEO of env0. "Whether deploying across AWS, GCP or Azure, env0 Cost Estimation allows DevOps professionals to know in advance the costs of required cloud resources to complete mission critical projects at the highest levels of quality possible."