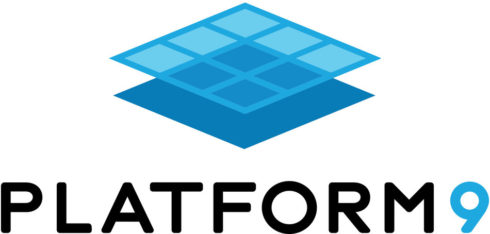 Platform9 and MayaData have announced a partnership where they will collaborate on optimizing high-performance workloads on Kubernetes. Platform9 users will be able to deploy and operate MayaData's Kubera Propel, which offers a validated enterprise edition of the CNCF project OpenEBS. 
"Platform9 has earned a great reputation as a provider of managed Kubernetes, eliminating operational deployment and management complexity," said Evan Powell, CEO of MayaData. "We are extremely proud of their selection of OpenEBS as a recommended option for their users. Together we deliver an unmatched solution especially for the operation of stateful workloads with performance requirements at the edge. Key vertical markets that can leverage the solution include retail, ISV, and telcos deploying new 5G applications."
Nutanix extends storage services to its hybrid cloud platform
Customers will now be able to deploy an easy-to-use storage fabric across their cloud environments. Nutanix hopes this will move IT teams closer to a true hybrid cloud operating model. 
New features include cloud tiering for Nutanix Objects storage, hybrid cloud file storage, and simplified disaster recovery. 
"IT teams around the world are quickly moving to hybrid environments and they're looking for technology solutions to help them facilitate this transition, to help them manage disparate technologies and simplify operations," said Rajiv Mirani, chief technology officer at Nutanix. "We recently extended our hyperconverged infrastructure software to public cloud with the launch of Nutanix Clusters to help companies do just that. Now the focus is on strengthening the overall platform, including delivering an easy-to-use, scale out storage fabric across their different cloud environments."
GigaSpaces launches InsightEdge
InsightEdge is a new portfolio of in-memory computing platforms. Platforms included are InsightEdge Smart Cache, InsightEdge Smart ODS, and InsightEdge Smart Augmented Transactions.
Benefits of the portfolio include optimized TCO with AIOps for autonomous operations and management, rapid go-to-market powered by no-code integrations, and cloud-native one-click deployment across environments. 
"Enterprises are accelerating their digital transformation initiatives as they move to online services, migrate to the cloud, introduce operational BI, and launch new data-driven applications," said Adi Paz, CEO at GigaSpaces. "Our new InsightEdge portfolio redefines in-memory computing by combining the required extreme performance speed and scale with the easiest to deploy and manage platforms across on-premise, cloud, hybrid and multicloud environments to support our customers' needs – today, tomorrow and into the future."