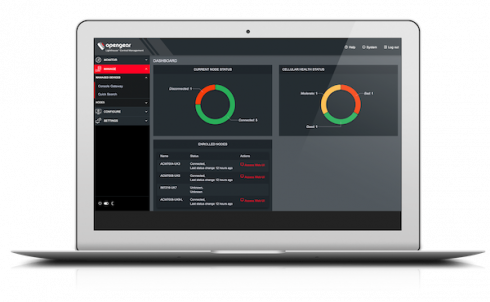 Opengear has announced the release of Lighthouse Enterprise: Automation Edition. Lighthouse Enterprise provides users with visibility and management capabilities across their networks. This new Automation Edition offers automation capabilities and secure provisioning.
"We're committed to offering industry-first, automation capabilities that provide customers with always-on access to their networks," said David Fiore, senior software product manager for Opengear. "With a focus on modern automation technology and features such as Secure Provisioning and Automation Gateway, Lighthouse Enterprise: Automation Edition has evolved to provide greater value. Now, customers can effortlessly browse resources on their remote management network without any additional software."
Unisys to acquire Unify Square 
Unify Square is an experience management provider. The acquisition will enable Unisys to help clients accelerate transformation, proactively assess experience, and enable comprehensive governance and management. 
"Unisys and Unify Square hold a shared vision for how businesses can more easily adapt to the new reality of a hybrid workforce," said John Case, CEO of Unify Square. "Unify Square's goal is to empower our enterprise clients with a complete set of software and services that allows them to provide seamless, secure experiences to employees. Together with Unisys, we will have a unique opportunity to help more enterprises thrive in this new digital workplace environment."
Sumo Logic to acquire monitoring provider Sensu
Sumo Logic hopes the acquisition will accelerate its observability strategy and provide customers with an affordable, extensible, and scalable solution for open source monitoring. It also believes the acquisition will strengthen its commitment to open source. 
"In today's software centric businesses, modern applications are developed, deployed, managed, and monitored by developers, DevOps and site reliability teams. The Sensu solution helps them automate monitoring workflows thereby increasing velocity while improving repeatability, reliability, and maintainability," said Ramin Sayar, president and CEO of Sumo Logic. "Together, we will be able to provide customers with a more cost-effective, cloud agnostic Observability Pipeline, coupled with a comprehensive analytics-based observability platform for infrastructure and application monitoring. We look forward to welcoming the entire Sensu team, maintaining the Sensu community focus and company identity."